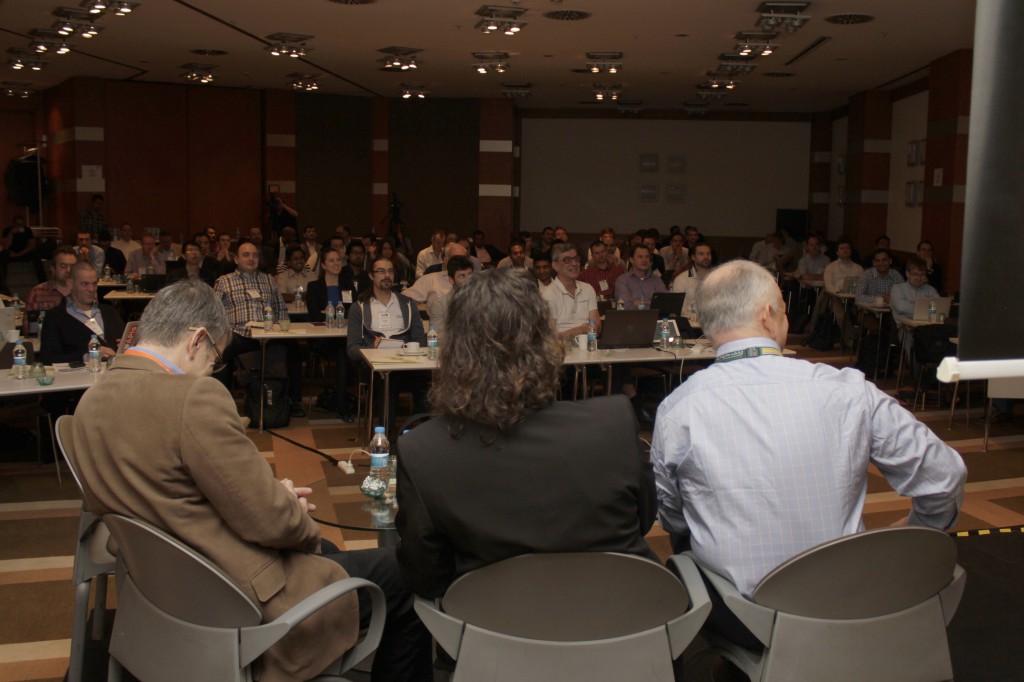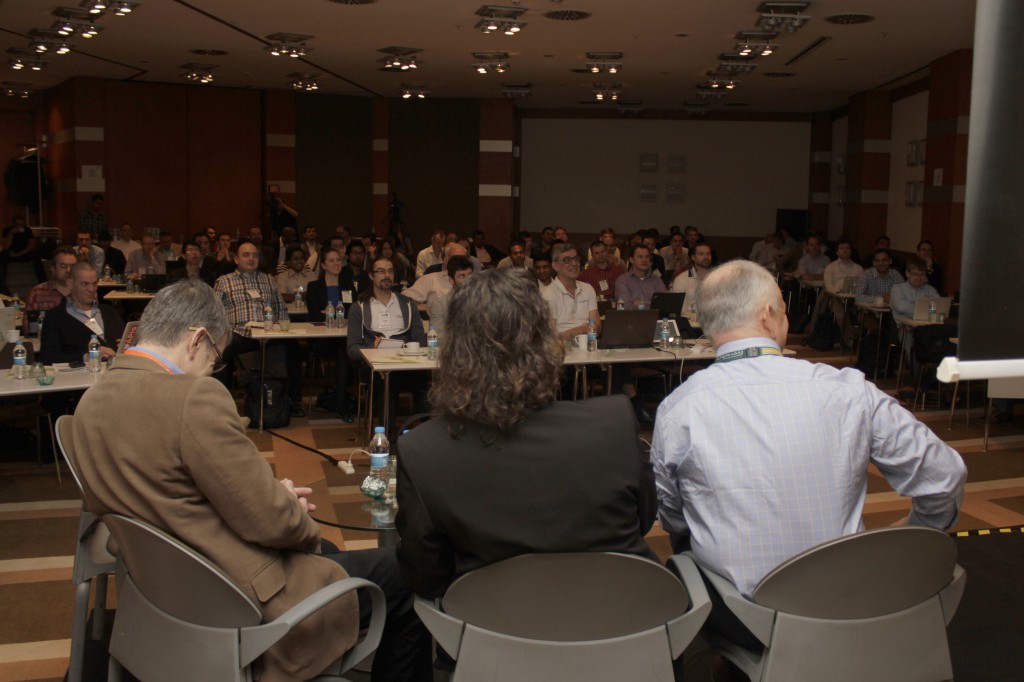 TADS is a grass roots initiative that is only 2 years old. However, TADHack is now the largest telecom focused hackathon in the world, and doubled in size from last year with 1400 registrations, see the 2015 TADHack global event summary. And TADSummit has become the place to meet the leaders focused on making business success in new services an everyday reality. No BS, JFDI on new businesses, new services, customer focused action! You'll not hear marketing drivel on 'digital this' or 'transformation that'. You'll meet the people who are focused on one simple thing, services that deliver compelling value to customers. It really is that simple.
Last year TADSummit led the way with many world-first announcements.  While TADHack focuses on developers, technology and creativity; TADSummit focuses on the business side in getting new services in the market and making money.  The purpose of this weblog is to share some of the plans for TADSummit 2015.
A big thank you to the sponsors of TADSummit 2015 for their continued support, advice, and encouragement who include: Apidaze, Canonical / Ubuntu,  Dialogic, Ericsson, Genband, hSenid Mobile, Huawei, Matrix, Metaswitch, Oracle, Telestax, Tropo/Cisco, and Truphone. Plus we have several more sponsors in the pipeline.  And a special thank you to the many advisors and supporters of TADSummit for your continued much needed help. Its going to be an amazing event focused across the whole industry.
What you will see this year is:
CxO keynotes and round tables from online service providers on the role telecoms plays in driving the on-demand economy, and from telcos on how new services are critical to their future.
VP/Director share on how they've delivered new services and built new businesses.
All the technology providers that are effecting change in the industry.
World-first demonstrations from the sponsors.
World-first announcements from the sponsors, partners, developers, and many more involved.
Frank and open discussion on where the technologies and companies are going in this fast moving sector. We've see acquisitions this year, massive fund raising, tens of new companies built on telecom APIs, and perhaps an IPO by the time of TADSummit!
Services Showcase: Review of the many TADHack winners and developers with hopefully a few more in the market.
We're shaking up the tired event industry with a hybrid in-person / virtual event with live streaming, remote networking, intense workgroups, and everything published on-line. Its an open ecosystem based approach.

We'll have contextual communications networking apps for those blocked from traveling by their employer.
We'll be recording and live streaming most of the event – we want TADSummit to reach thousands of people, not just a few hundred in Lisbon.

Every year TADSummit will be different as the market is moving fast, the content has to be up to the minute. While others copy some of our agenda from last year, TADSummit will be current and setting you on a path for success in 2016.
Pre-event (16th November) API and Service Innovation Benchmarking Workshop. With prepared (by the attendees) questions on the topics and metrics everyone attending would like to compare that will be circulated before the event. This will be a closed-door, invitation-only, telco-only event, of non-competing telcos. A group of 10-20 people learning from each other's experiences, Chatham House rule applies.
Many other pre-event workshops from the sponsors and others taking advantage of the industry coming together.
TADSummit's objective is simple, effect change through focusing on making business success in new services an everyday reality.
Event dinner sponsored by Cisco/Tropo to celebrate the acquisition – this is going to be really good!
Mobile surveys thanks to mpoll.me; and a TADSummit app with agenda, registration links, and survey links.
Plus a few other special things being planned around the event 😉
The agenda and 2015 website will be published in August. I guarantee TADSummit will be an intense and worthwhile 2 or 3 days of your time. While the rest of the industry events talk about service innovation, TADSummit delivers it in an open ecosystem format.