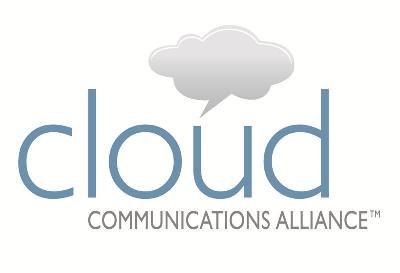 We're proud to announce that not only are the Cloud Communications Alliance partnering with TADSummit. They will host a CCA Europe meeting on the 16th Nov in Lisbon, the day before TADSummit. The Cloud Communications Alliance is an industry peer association dedicated to fostering the growth of cloud communications.  From their Offices in the U.S. and Europe they bring together leading cloud communications providers to promote awareness, adoption and understanding of cloud communications services and their benefits.
Quoting Joe Marion, President, Cloud Communications Alliance. "The Internet and ubiquitous broadband created a revolution in the way enterprises manage applications, giving rise to the concept of cloud computing. The same revolution is now changing the way enterprises communicate, giving birth to a new industry:  cloud communications. More than simply VoIP or Unified Communications, cloud communications is an entirely new way to build, deploy and scale enterprise communications systems."
CCA members include the leading hosted communications companies and supported by sponsors that provide products and services for the cloud communications industry. You can see their members here and their sponsors here. The work of TADSummit in promoting telecom app development across applications, services and business processes is directly relevant to the members and sponsors of CCA.
"We're excited to have the CCA Europe meeting co-located with TADSummit, its the most innovative event in the telecoms calendar, and a natural fit for CCA. TADSummit has become a can-not-miss event in the emerging field of cloud communications." Stated Rob Kurver, VP Europe, Cloud Communications Alliance.
TADSummit has become the place to see were money is being made today and the future of: telecom app development, telephony, telecommunications, cloud communications, and more. There are pre-event workshops on Monday 16th Nov from Libon, as well as an exclusive "API and Service Innovation Benchmarking Workshop"; and sponsor events such as Telestax's RESTConn (19th-22nd Nov), Huawei's GSIC Partner Event (Global Service Innovation Cloud) on 18th Nov, and many other sponsor events. If you're interesting in or working on new telecoms services / capabilities, TADSummit is the only event worth your time as most of the leading innovators are in Lisbon for the week 16-22nd November.