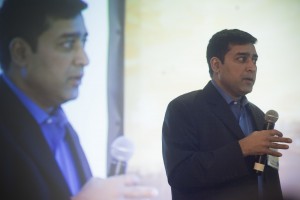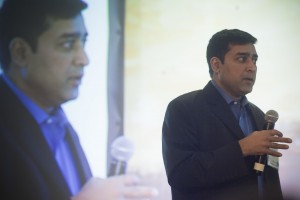 On Wednesday Mar 9th at 1000 EST, we ran a TADSummit Revisited with Vinay Kumar, Telus, on Experiences in building a Successful API Platform. You can view the Q&A at the end of this weblog, or just click here. Here are the previous TADSummit Revisited sessions.
Telus are an early adopter of APIs and have a wealth of experience in how to use APIs and operate / scale API management platforms within a Telecom business. Its a converged operator with fixed (telephony, internet and TV), mobile and enterprise services. Its Telus Health portfolio, like Telstra's Healthcare portfolio, is a strong ecosystem based approach coupled to investments in new services. Rather than the failing technology-led approaches we see in many other telcos. Its this pragmatism, couple with innovation, that continues to help Telus out-perform in the Canadian market.
Questions Received so far:
You highlight the importance of using APIs across the customers' journeys with Telus. Which APIs are most often used in those journeys, how did you create them, and how do you meet the requirements of the different groups across Telus.
Who is the biggest consumer of your APIs?
What is the ratio of internal versus external (partner) API consumption?
How do you limit API sprawl, and maximize reuse of APIs across the group?
What are the business models you use with partners?
For the APIs using for business solutions (e.g. fleet management) do you work with product management, marketing, sales, or the enterprise directly?
Are you working with any customer groups directly for your APIs?
hSenid Mobile talked about going beyond APIs (scripts and simple web forms) to address more groups of capability consumers. Are you examining such an approach?
What have been the biggest challenges you've faces in managing your SDF? And how did you overcome them?
How do you identify / prioritize which projects for focus on?
We struggle with culture, many groups are dependent on traditional expensive vendors. How do we convert them to using APIs instead of expensive and slow system integration projects?
TADSummit 2015 Presentation and Slides:
TADSummit Revisited Q&A Session