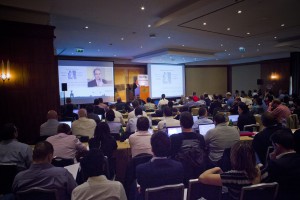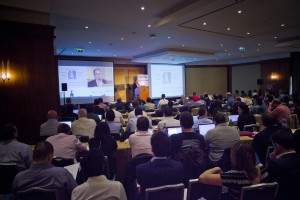 Thanks for everyone's feedback on TADSummit. To address the area for improvement in enabling  more discussion and Q&A on the presentations given during TADSummit. The plan is to run a weekly "TADSummit Revisited" Hangout OnAir session every Wednesday. The exact time will depend on the locations of the people joining the Hangout. We'll gather off-line questions, take questions online during the event, and have a few people with lots of questions join-in the hangout. It will likely run for 15 to 20 mins. We will have a few longer sessions, for example on the Dangerous Demo. But generally its a short discussion on a specific presentation given at TADSummit in November. We'll have a weblog entry on each Q&A session on this weblog.  And you can see the videos on the TADSummit YouTube channel.
Given everyone's travel schedule and the holiday season, the plan is to start on Wednesday 6th Jan, and run every week from then on depending on people's availability for a couple of months. 
For TADSummit 2016 we plan to run a speakers' corner after each session where you can meet with the speakers for more in depth discussions. As well as enforce a 5 min discussion slot between each presentation. We were simply over-stuffed this year as so many people wanted to present.
Email your questions for the TADSummit presentations you want to discussion and we'll make sure they get answered and if you like include you on the hangout.
Here is the schedule of events, which we will keep updated:
Wed Jan 6th 10AM ET: Q&A with Thomas Howe, "Just KISST.me!" and his plans to open source GreenBot.
Wed Jan 13th 8:30AM ET: Q&A with Telestax and Manjeet Singh, CEO Elucit Software / Pinig, "Using Real Time Communications to get the most from Tablets"
Thurs Jan 21st 7AM ET: Q&A with Amos Manasseh and Kumi Thiruchelvam WSO2.Telco, "Mobile operators: working together to adopt a standardized API platform"
Wed Jan 27th 10AM ET: Q&A with the Dangerous Demo team Part 1: James Body, Truphone; Paul Drew, Metaswitch; Sebastien Michel, OpenCell; and Michael Lazar, DataArt.
Tues Feb 2nd 10AM ET: Q&A with the Dangerous Demo team Part 2: Artur Tyloch, Canonical; Philippe Sultan, Apidaze; Jean Deruelle, Telestax; and Maarten Ectors, Canonical.
Wed Fed 10th 10AM ET: Q&A with Sebastian Schumann, T-Mobile Slovakia, presented on "My Experiences of TADHack as a Telekom Employee."
Wed Feb 17th 0530 ET, 1930 Tokyo, 1600 Colombo:  Dinesh Saparamadu, founder and CEO, hSenid Mobile, presented on the hSenid Mobile Way for Enterprise Service Innovation: Beyond APIs.
Wed Feb 24th 9AM ET:Werner Eriksen, VP Communication Services, Telenor Digital on Building a Programmable Telco Core Network.
Wed Mar 2nd 10:30 ET:  Grzegorz Sikora, T-Mobile Poland, on Building a Successful Local Developer Ecosystem &  Martina Saric, T-Mobile Austria, on Practical Experiences in Partnering

Wed Mar 9th 10AM ET: Vinay Kumar, Telus, on Experiences in building a Successful API Platform.
Wed Mar 16th 10AM ET / 4PM CET: Luis Quina Borges, founder CEO, Apidaze. The market for Telecom APIs and WebRTC is in its early infancy. The challenge we face is not competition, rather education of the market.
Wed Mar 23rd 0830 PT / 1130 ET: John Elliott and Jason Goecke, previously Tropo and now part of Cisco, on Collaboration APIs for Enterprises, Developers, and Telcos.
Wed Mar 30th 9AM ET / 4PM Israel: Moshe Maeir, Fone.Do, on "Moving the PBX from the Cloud to the Web – What does that mean?"
Wed 6th April 9AM ET / 3PM CET: Doug Tait, Oracle, on The Programmable Telecom Network.  WebRTC and Telecom APIs are the fundamental enablers of the programmable telecom network. Oracle shared several case studies on how Oracle's customers are rewriting the rules on telecom app development, with a special focus on Telecom Italia.
Wed 20th April 10AM ET / 4PM CET: Paulo Chainho, Portugal Telecom. Project update on  reThink. We're re-running this session on the 1st June at 10AM ET / 4PM CET as Paulo's link to the internet was poor, so the audio is broken up in several places.
Wed the 27th April at 10AM ET: Drew Johnson, VP Engineering, Aeris Communications for a deep-dive Q&A on his presentation "Forget Mobile-First … Move your customers to IoT-First."
Wed 1st June 10AM ET / 4PM CET: Paulo Chainho, Portugal Telecom. Project update on  reThink. We're re-running this session from 20th April as Paulo's link to the internet was poor, so the audio is broken up in several places.
Wed 8th June 10AM ET / 4PM CET: Brian Hierholzer, Head Cloud Craftsman, Artisan Infrastructure; Marc Corinth, Cloud Craftsman, Artisan Infrastructure; and their latest recruit Evin Hunt, Chief Strategy Officer at Artisan Infrastructure (who you may remember from Shango).  TADSummit Revisited provides a deep-dive Q&A on the presentation given at TADSummit last year "Delivering Reliable Telephony via Desktop as a Service, Artisan Infrastructure."
We're now focusing on TADSumit Previews, introducing some of the speakers at the upcoming TADSummit.