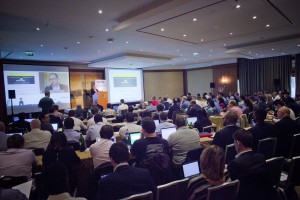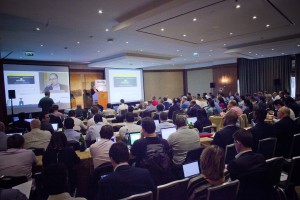 On Wednesday the 1st June at 1000 ET / 1600 CET we ran the TADSummit Revisited with Paulo Chainho from Portugal Telecom, and Simon Bécot from Orange, providing an update on Project reThink. You can view the Q&A session in the video at the end of this weblog, or just click here. Here are the previous TADSummit Revisited sessions. But Paulo has a poor link to the internet, so the video is broken up in several places. So we'll be re-running this event on the 1st of June.
Paulo Chainho has been a supporter of TADS from the start, and provided the welcome address from the local operator Portugal Telecom. He gave a succinct review of the challenges not only telcos and developers face, but end users as well in the evolving app / services driven world. He highlighted a new project reThink, which is creating a new services paradigm to address these problems. Taking the best from the web to create an open distributed services framework. Its an interesting approach, that is definitely worth following.
The Github repository for project reThink is here. Project reThink hopes at both the WebSummit and TADSummit (both are in Lisbon on adjacent weeks in November) to share their latest findings and get people hacking on their work so far. Interesting times 🙂
Questions Received so far:
What is mean by service delivery? Is it required given the rise of cloud computing, open source, APIs, and countless SaaS – services can easily pop up with an optimized delivery infrastructure?
When you mention micro-services, are you talking about environments like Docker?
Hasn't the online world already solved the problem of P2P service architecture enabling dynamic trusted relationships among distributed entities? For example, Slack, Facebook, Google+, etc?
Is the silo problem significant? Does not the market decide which platforms are most popular, e.g. snapchat, skype, whatsapp. The use case defines the preferred platform, e.g. school children using ooVoo while doing homework, families spread across the world video chatting over Skype on a weekend, within a enterprise people messaging via Slack or Spark to discuss a project?
Facebook is not forced on everybody, is it not up to the individual to determine the level at which they share personal information for free-services. People pay their ISP and expect privacy, while people use Google knowing the information will be used to target them?
Given the focus is not standards, is the focus rather letting the market decide? Is the advice really, copy the web?
Does quality of transport service matter?
Can Telcos really change? Isn't becoming an ISP, and having bundled service providers like Google's Android Messenger (RCS + Google stuff) the inevitable conclusion?
Who is building the open source reference architecture?
How do you plan to engage telcos or developers to adopt this reference architecture?
TADSummit 2015 Presentation and Slides:
TADSummit Revisited Q&A Session