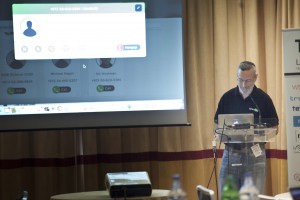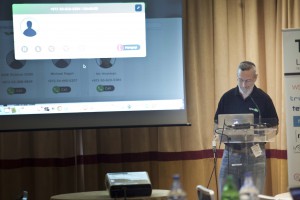 On Wednesday the 30th of March at 0900 ET / 1600 Israel we ran a TADSummit Revisited with Moshe Maeir, Fone.Do, deep-dive Q&A on "Moving the PBX from the Cloud to the Web – What does that mean?" At TADSummit Moshe explained the future of Web based PBXes. And his experiences in developing a WebRTC based PBX at fone.do. You can view the Q&A session live or recorded in the video at the end of this weblog, or just click here. Here are the previous TADSummit Revisited sessions.
Moshe has an impressive track record leading telecoms innovation across The Flat Planet Phone Company, Hallo 015, and now Fone.do; which is the phone system for small businesses. With one number that works on your mobile, computer and office phone. Within 3 minutes and you are ready to go!
Some of the incisive points Moshe made are the challenges of market education, which has moved him towards a white-labelled model for Fone.do; and mobile WebRTC, which requires significant tweaking. The comment on education was backed up Luis from Apidaze in his TADSummit Revisited session. Great to see entrepreneur's diazepam buy like Moshe leading the way with bleeding-edge technologies like WebRTC.
Questions Received so far:
Is your focus North America at the moment? When do you plan to expand into Europe?
What are the challenges you face in using WebRTC? And how have you over come them?
Has lack of IE/Safari support been an issue? Facebook can tell its users to go to another browser, but can you as a small company?
Are there common characteristics to your customers?
What is the conversion rate from the free service to the paid service?
If a customer has an existing number / PBX, can they use it in parallel with your system to build confidence, before making the jump?
Do you plan to offer APIs to your service to allow customers to build applications on top?
What do your customers like best about your service?
How are you reaching your customers?
Has an online FAQ and email support been adequate? Are small / medium business customers ready for it? Does this limit your addressable market?
What has been your most important learning from building Fone.do to date?
TADSummit 2015 Presentation and Slides:
TADSummit Revisited Q&A Session