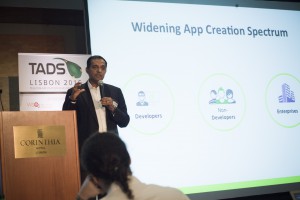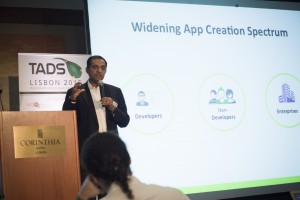 On Wednesday Feb 17th at 0530 EST, 1930 Tokyo, 1600 Colombo: we ran a TADSummit Revisited with Dinesh Saparamadu, founder and CEO, hSenid Mobile, who presented on the hSenid Mobile Way for Enterprise Service Innovation: Beyond APIs. You can view the Q&A session at the end of this weblog, or just click here. Here are the previous TADSummit Revisited sessions.
hSenid Mobile has achieved something quite remarkable with IdeaMart.  And its because of much more than a platform, their Telecom Application Platform. There are a set of processes, engagement models, and a culture on top of the technology which make Dialog IdeaMart's success possible.
Dinesh makes a point of highlighting is about more than APIs, that's IdeaMark Pro; its also the simple web-forms that make it possible for non-coders to use telecom capabilities. Another important point is the focus on enterprises, an area where telcos can still complete locally. This is going to be an important Q&A session for any Telco looking at innovation within their countries of operation.
Questions received so far:
What is the difference between a traditional SDP and your Telco Application Platform (TAP)?
One of hSenid Mobile's differentiators is engaging non-coders. How do you do that?
You've created in Sri Lanka the largest and most engaged community of telecom app developers – how did you make that happen?
You did mention that the business model of the traditional API management systems will not bring in a sustainable revenue to Telcos? Can you elaborate?
How do you position hSenid Mobile compared to API Management software providers?
An area you've focused on recently is engaging enterprises in telecom app development. What are the challenges there?
What's Next lined up from you?
TADSummit 2015 presentation and slides.
TADSummit Revisited Q&A Session
This Q&A explains the importance of simplification beyond APIs in making telecom app development addressable to many more groups of people.