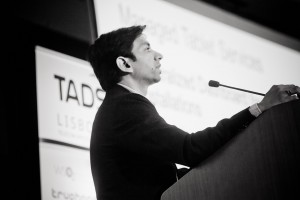 Manjeet Singh, CEO Elucit Software / Pinig presented in the Telestax slot at TADSummit. This was an important evolution of TADSummit, where the customer presentation is more important than the platform presentation.  We're moving from a technology bias to a business bias. You can see his slides and presentation below.
On Wednesday 13th January at 8:30 AM, Manjeet, Amit Bhayani, GM Telestax, and I held a Google Hangout onAir for a deeper Q&A. The video recording is at the end of this weblog. You can see the previous TADSummit Revisited session with Thomas Howe in this weblog.
Manjeet's presentation at TADSummit was on "Using Real Time Communications to get the most from Tablets." Pinig are manufacturing and selling fully managed Android tablets, meeting the specific needs of groups such as children, executives, elderly, and more. Pinig are in the process of launching embedded real-time communications to better support customers. Manjeet's ultimate goal is to achieve an Amazon Mayday experience on Pinig tablets so everyone gets the most from pervasive personal computing (tablets).
Some of the questions asked were:
What are the problems you're trying to solve for your customers with managed tablets?
What do you think is the total addressable market for managed tablets?
How do you reach your potential customers?
What are the benefits from interactive video based customer support?
What are the challenges you faced in implementing interactive video based customer support?
What are your plans for grow this business?
Given all the smart devices and problems people have in using "smart devices", is using the managed tablet as a remote technician a possible growth area?
The key point that came out of the Q&A, apart from all the impressive case studies Manjeet gave, is the simplicity of using Telestax's technology to solve the problems Manjeet's customers face. At the end of the Q&A the most telling question came from Amit when he asked Manjeet how he solved a particular problem for an African customer using RestComm.