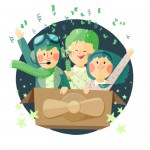 We were very fortunately at TADSummit this year to have Olivier Jeannel, founder and CEO, of RogerVoice keynote. You can see his excellent presentation below, and the other TADSummit keynote through this link. This post is to provide a quick update on what they've been doing in the past month or so, and make you aware they are looking for a RogerVoice CTO to help them change the world. If you know anyone or think you're the person for the job please contact RogerVoice.
RogerVoice is a startup launched in 2014 by a deaf entrepreneur, Olivier Jeannel. Their mission is to offer all deaf and hard-of-hearing people an easy means to make phone calls. Anytime, anywhere, with no human assistance, and at a fraction of the cost.
To do so, they harness the power of voice recognition, speech synthesis, and VoIP technology. Since launch two months ago, they've had over 3 000 downloads. Their Android app was spotted by Google for a Developer Story feature film, shown below.
In 2016, a new app will be launched, along with a desktop version. By 2017, they want to make sure every deaf person in the world can make phone calls. And then start to expand beyond that. They are looking for a CTO to join them to help make a real difference in this world!
ROGERVOICE CTO MISSION
You will work directly with the founder and with our telecom partners, our app development team, and our designer who will help you propel the app from "great" to "amazing".
Your initial focus is on creating a healthy foundation on which we can scale, with optimized processes on our backend and operations, in order to deliver an unbeatable user experience.
You'll permanently research, iterate, validate, and re-evaluate our systems, using technology at the leading edge of the industry.
ROGERVOICE CTO OBJECTIVES
App-to-app: allow people to call each other through the app. Call notification must be reliable and instantaneous, without draining battery (PUSH / TCP). Captioning for both parties needs to be displayed on the screen.
Emergency calls: enable geo-localization in order for e911 and 112 services to locate the caller.
Special numbers: work with our telecom partners to identify the specificities of each country and localize the user in order for local short codes to be called via the app.
Incoming calls: capture audio from incoming GSM calls and stream them to the app so that we can handle inbound calls from non-RogerVoice towards RogerVoice.
B2B : complete the initial work begun in 2015 to launch an API, complete with dedicated registration, billing, and  server. Explore white-branding (B2B with 3rd-party apps).
Fixed device : for seniors, the smartphone itself is the barrier. Work with manufacturers like Alcatel (contact initiated) to conceive a fixed-line device with large buttons and big-screen display for transcriptions. Hook the device to RogerVoice backend.
Architecture: constantly research the latest technology to optimize the speed and deliverability of our transcriptions, the stability of our servers, and the quality of our VoIP systems.
Voice recognition: be up-to-date on the latest advances and iterate different approaches. Work in tandem with our existing network of experts and partners. Supervise the work to build a proprietary library and contextual model based on deep-speech algorithms.
ROGERVOICE CTO PROFILE
You're an experienced lead developer. Or a fast-learning young talent. You've got your fundamentals right in programming, and can handle the full stack from server to application code to web page.
You know loads of Javascript, and are keen on tackling VoIP and voice recognition. You've got a taste for the entrepreneurial lifestyle and you want to re-invent accessible telecommunications.
We hope RogerVoice find an amazing CTO that helps them change the world 🙂 And we get an update on their progress at TADSummit 2016, planned for 15-16 November in Lisbon.