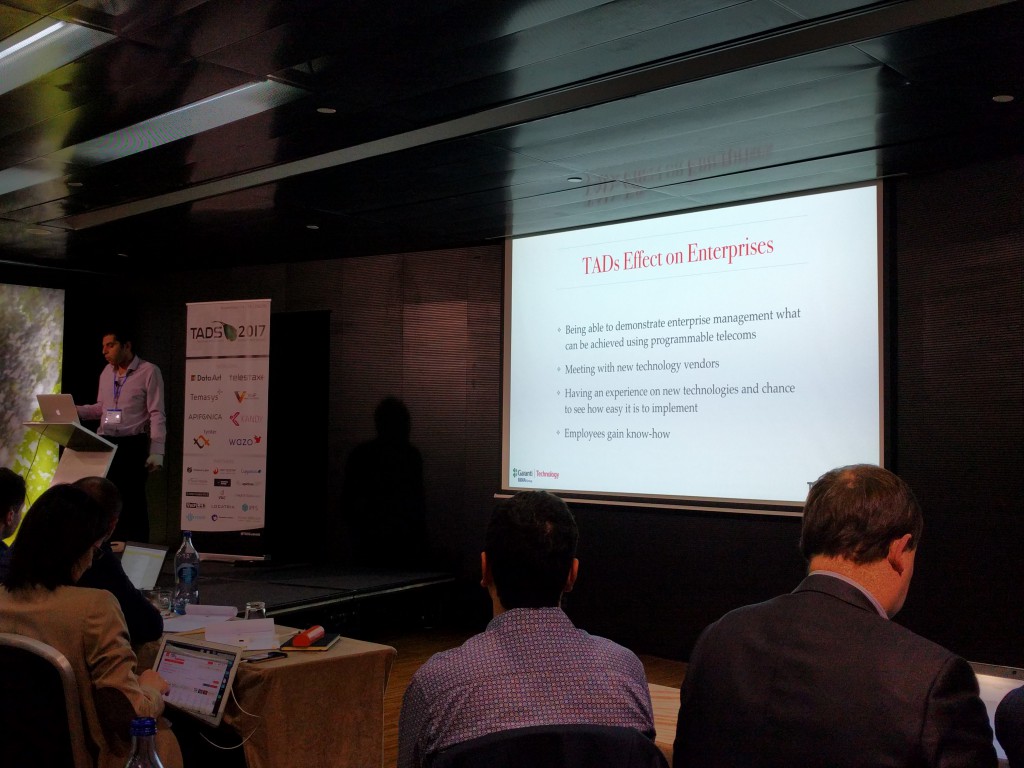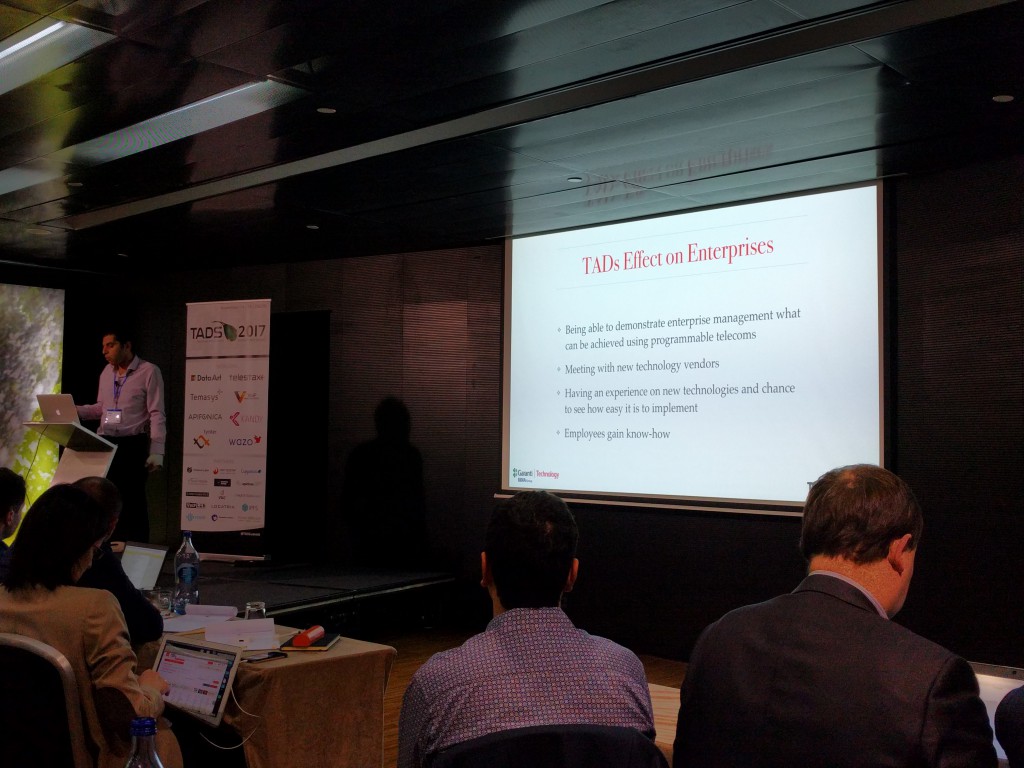 We're reviewing the presentations from the first half of the afternoon of TADSummit Day 1 in this weblog, the weblogs covering the morning sessions are available here (welcome and innovation showcase) and here (sponsor keynotes). The agenda is here. TADSummit is the telecom service innovation event, in its 5th year, it brings the programmable telecoms industry together to share insights, best practices, and help build an open global ecosystem.
White Label Veeting – Applications and Show Cases by Fabian Bernhard, CEO
Fabian's presentation was a great example of the many service providers innovating on programmable telecoms. Their service is easily embedded into other services to deliver compelling solutions to specific vertical business problems, the presentation covered:
Introduction to Veeting Rooms, a fully featured, WebRTC based virtual meeting room available as a white label solution
The advantages for telecom partners
Programmable voice: how Telestax Meeting leverages the RestcommONE platform
A high-value use case: interpreted meetings
Tap To Speak – Innovating with WebRTC by Eliza Dzia?ak, New Business Development Manager
Marek the CEO of Tap To Speak was not able to present at the last minute, so we arranged a back-up video with Eliza in case of problems with a remote link. There were network problems at their location, so we ended up using the back-up video – the contingency's contingency 🙂 We used Tap To Speak throughout TADSummit this year for remote Q&A. The presentation covered:
Overview of Tap To Speak
Explaining both the technology and platform provider selection (Temasys)
The Future of Tap To Speak
Simfony Mobile: Building a Global IoT Service Provider using Programmable Telecoms by Stefan Anghel, Product Architect
Stefan provided some great IoT case studies. This is where the value is being created in IoT, not in platforms built on the wishful thinking of "build it and they will come." Rather and solving business problems for enterprises, the presentation covered:
Where does IoT make sense? Cutting through the hype to real business and real solutions.
Review of the IoT Landscape, understanding the enablers and ecosystem.
Simfony's IoT Platform: an M2M focused MVNO. Delivering solutions to business problems.
The Future of IoT service providers.
Programmable Telecoms in the Finance Industry by Utku Yavuz, Senior Collaboration Services Engineer at Garanti Teknoloji (part of Garanti Bank)
This was a highlight of the conference for me. Uktu was a winner at TADHack-mini Orlando. He's taken his hack and implemented it within his business. This is a perfect example of how TADHack and TADSummit work together to grow the programmable telecoms market. His presentation covered:
Introducing Garanti Bank and Garanti Teknoloji, examples of our role in the Turkish finance sector
Why TADHack gets it right for enterprises to learn, share, code and create with programmable telecoms
Case study on real world enterprise challenges and TADHack results