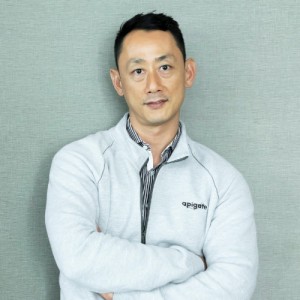 On Wednesday 24th April 9AM KL time / Tuesday 23rd April 9PM ET we're running a webinar with Richard Im of Apigate. The purpose of this webinar is to introduce the Apigate keynote at TADSummit Asia 28-29 May in KL. You can see the TADSummit Asia agenda here.
The agenda for this webinar is:
Introduction to Apigate – Richard (3 to 5 mins)
Introduction to TADSummit Asia – Alan (2 to 3 mins)
Apigate keynote preview: Apigate's Journey from In-house Initiative to Global Powerhouse. What to expect and the benefits of attending. Richard (3 to 5 mins)
Q&A (We'll take realtime question from YouTube and from Twitter use the handle @TADSummit. If you have questions before the event please add them to the comments section of this weblog.)
Keynote from Richard Im, Global Director, Partnership, Apigate. Apigate's Journey from In-house Initiative to Global Powerhouse
To remain competitive in the digital transformation context, telcos are leveraging on APIs to increase their agility and the efficiency of their products and services with which they adapt to the technological revolution. Consumers are expecting telco services to be embedded in a range of platforms and by opening up services for reach, engagement and monetisation, telcos are capitalising on this business opportunity to maintain its relevancy.
Richard Im from Apigate will be sharing on Apigate's transformative journey; as inhouse initiative which is continuously evolving from its primary focus in enhancing the performance of Axiata OpCos to becoming a revolutionary solution that stretches out to the emerging digital markets. With the consolidation of 2 businesses – ApigateMint & ApigateAXP – Apigate has created an integrated platform that provides payment solutions and rich adjacent services to enable MNOs to digitise. We have a suite of educational and enablement programmes – ApigateGO with the main objective to gather early stage companies, developers and students to the API economy to elevate the awareness of APIs alongside its benefits; henceforth increasing adoption.