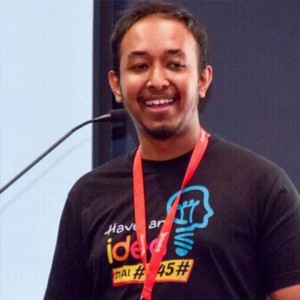 On Wednesday the 12th October at 0800 ET we ran a TADSummit Preview with Shafraz Rahim, Developer Relations and Platform Evangelist at Dialog Axiata's Ideamart. We're now focused on looking forward to TADSummit 2016, and will be providing previews of what's to come, you can see previous Previews here.  TADSummit has become The telecom innovation event in the industry, it brings the ecosystem together for a practice-focused discussion on the application of telecom capabilities. While TADHack is a celebration of developers, creativity, and telecom app development technologies; TADSummit focuses on making business with all those innovations.
Dialog Axiata's IdeaMart is the most successful service innovation ecosystem built on telecom capabilities. It materially impacts the financial results of Dialog Axiata, it has the attention of most people in Sri Lanka as it appeals to BOTH coders and non-coders. At TADHack Global, the location with the highest engagement is Sri Lanka, measured by number of registrations. How have they created and sustained such success over the years? What are the use cases? How is IdeaMart maintaining its relevance? This preview is important to anyone focused on innovation in services.
And its not just Dialog Axiata's Ideamart that's achieving impressive results. At TADHack Global this year both TADHack Zambia, run by MTN Zambia and Bongohive, as well as TADHack South Africa, run by MTN South Africa and their many partners both have over 200 registrations each. Many other locations are passing the 100 registration mark. IdeaMart has led the way, and others are following to build successful service innovation ecosystems, which materially impact their local economies.
Questions Received
Would you provide a brief history of Ideamart? How did it start? How big is it today?
What have been your biggest challenges in building IdeaMart?
I find some people discount your success, assuming the failure of some western telcos is the inevitable end state for all such initiatives. How have you succeeded where others have failed?
How important are your partners like hSenid Mobile to IdeaMart's success?
What are the hot apps and services on IdeaMart at the moment?
What are you plans for the future of IdeaMart?
TADSummit Preview with Shafraz Rahim, Dialog Axiata