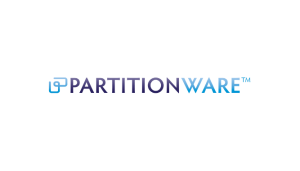 Partitionware is delighted to announce its partnership with TADSummit, the "Programmable Telecoms" event, taking place in Lisbon, from 14th – 15th November. Partitionware brings unique expertise and an innovative partnership business model to the OTT and CPaaS community, providing the capabilities to unlock innovative services based on real-time voice, messaging and mobile data.
Partitionware offers API-driven access to the complex signalling that underpins mobile networks, such as MAP, Diameter and CAMEL. Partitionware's services provide a bridge, so that OTT, MVNx and CPaaS providers can access mobile networks and extend APIs to create their own service logic, allowing them to quickly and easily build new services and capitalise on innovation from the development community, without the entry costs that would be expected from traditional mobile vendors.
Through extending the programmable telecoms model to the core mobile network, Partitionware enables cost-effective innovation and a wide range of xVNO, roaming, A2P, P2P, and IoT/M2M services. As a subsidiary of Vannin Ventures, the innovation house and incubator of Manx Telecom, Partitionware is uniquely placed to offer both key service-enabling building blocks, infrastructure and mobile connectivity to the TADS community.
As an example, Partitionware enables OTT application and CPaaS providers to include mobile network identities within their portfolio of services. By facilitating communication with customers on classical mobile networks without the limitations of sometimes patchy data coverage, CPaaS service providers can now offer their clients mobile identities to communicate with mobile subscribers over GSM networks.
In the UK, leading MNO Three capitalises on Partitionware's Virtual VLR (vVLR) service to aggregate new OTT and CPaaS partnerships with their OTT and CPaaS clients. The vVLR service gives Three UK the ability to offer mobile numbers which support both voice and two-way SMS on the same identity. In addition, it allows Mobile Number Portability from and to the OTT or CPaaS domain, with simple integration to the mobile network core and an easy on-boarding process for new partners.
"Effective real-time communication with mobile users extends and enhances possibilities for OTT and CPaaS providers. Enabling CPaaS providers to offer access to virtual or temporary mobile identities and unlocking real time communications over the GSM network to two parties who do not want to share their real identity, has great value and is used by some of the leading names in this space", commented Mike Bromwich, CEO of Partitionware.
"However, this is not the only use case for our technology. With the line between fixed and mobile becoming ever less defined, the ability to detach mobile numbers from SIMs and, therefore, the GSM domain, with breakout over SIP and SMPP or the control of SIM based services using APIs has great value and infinite possibilities."
Mike added: "We chose to sponsor TADSummit, because the conference focuses on building new services and therefore businesses, by developing on top of traditional telco models. We are actively seeking new partners who will use our API-driven solutions to develop and deliver new and exciting commercial services on top of our technology."
"Its great Partitionware are supporting TADSummit. The opportunities for Partitionware at TADSummit are significant. Not only do they do a cool partnership-centric business model, they're also from my home town of the Isle of Man!" declared Alan Quayle, founder TADSummit and TADHack.
Meet the Partitionware team at TADSummit and find out more.