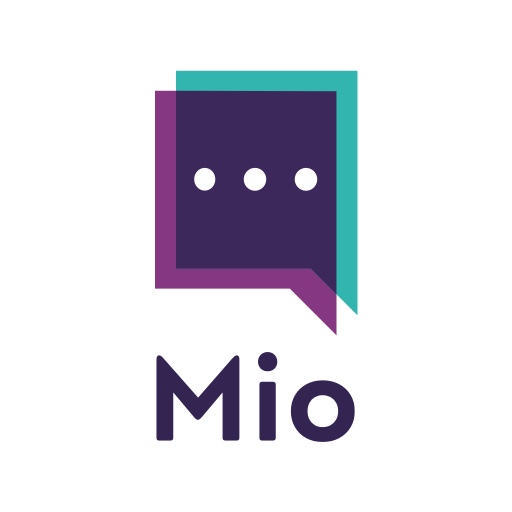 Following recent announcements that VoIP Innovations and TeleSign will be sponsoring TADSummit Americas, Mio is the next brand to confirm sponsorship – as well as participating in the CPaaS panel and hosting a session on enterprise messaging federation.
Mio powers seamless communication between Slack, Microsoft Teams & Webex Teams.
Mio's technology solves a common problem that exists within modern enterprises today: too many siloed messaging apps. Mio keeps teams in sync by enabling employees to chat directly or in groups, share files, edit messages, and more – all from their tool of choice.
Founded by Tom Hadfield and James Cundle in November 2015 and based in Austin, Texas, Mio has raised $12m from investors including Goldcrest Capital, Eniac Ventures, Two Sigma Ventures, Khosla Ventures, Y Combinator, and Capital Factory.
With Mio you can sync users across platform like Slack, Microsoft Teams, and Cisco Webex Teams. 
Mio enables cross platform functionality like:
Chat across your combination of Slack, Microsoft Teams, and Cisco Webex Teams

View file uploads from Microsoft Teams on Slack (and vice versa)

Send emoji reactions and @Mentions across your combination of platforms

Edit and delete messages in Slack to affect how they show on Microsoft Teams (and vice versa)

Search for Slack messages in your Microsoft Teams channel directory (and vice versa)

Engage in threaded messages

Sync MPIMs across Slack and Microsoft Teams

Sync private channels across Slack and Cisco Webex Teams
On Wednesaday 16th October at TADSummit Americas in IIT Hermann Hall, Director of Customer Success, Frank Geck, will present Case Studies in Enterprise Messaging Federation at 1.25pm. Here, he will walk through use cases and customer stories from enterprises that have completed their interoperability journey.
The session will help IT managers and buyers understand the benefits and relevance of interoperability and federation in enterprise messaging. 
Frank will not only talk through what we've done but also present the future of interoperability and federation – and explain the importance of connecting platforms sooner rather than later.
Frank is also participating in the CPaaS Panel earlier in the day at 10am. Closing the Gap with Twilio, What CPaaS Providers Need To Do will address what, if anything, providers could and should do to remain competitive in an immature market already heavily dominated by Twilio.
Frank is joined by by a stellar line up including:
Chair: Alan Quayle

Sammy James, CEO Speak2Leads

Tony Jamous, previously President at Nexmo, the Vonage API Platform, currently investor and advisor

Terry Hsiao, Entrepreneur, Advisor, Investor, and Head of Strategy at Kaleyra

Chris Brown, Chairman and CEO Zip911

Harold Vance, Global Director Customer Success at VoIP Innovations

Víctor Sánchez Belmar, Cofounder and CEO SyncRTC and Mashme Group
"When Alan asked us to get involved with TAD Summit, we jumped at the opportunity. To be able to speak intimately with users on the ground is essential to both Mio and the future of the enterprise messaging interoperability marketplace growth." Frank Geck, Director of Customer Success, Mio.
Learn more about Mio at https://m.io and follow them on Twitter at @Mio.
Check out TADSummit Americas, 15-16 October, Chicago at http://www.tadsummit.com/2019/americas/
Follow TADSummit on Twitter @TADSummit.