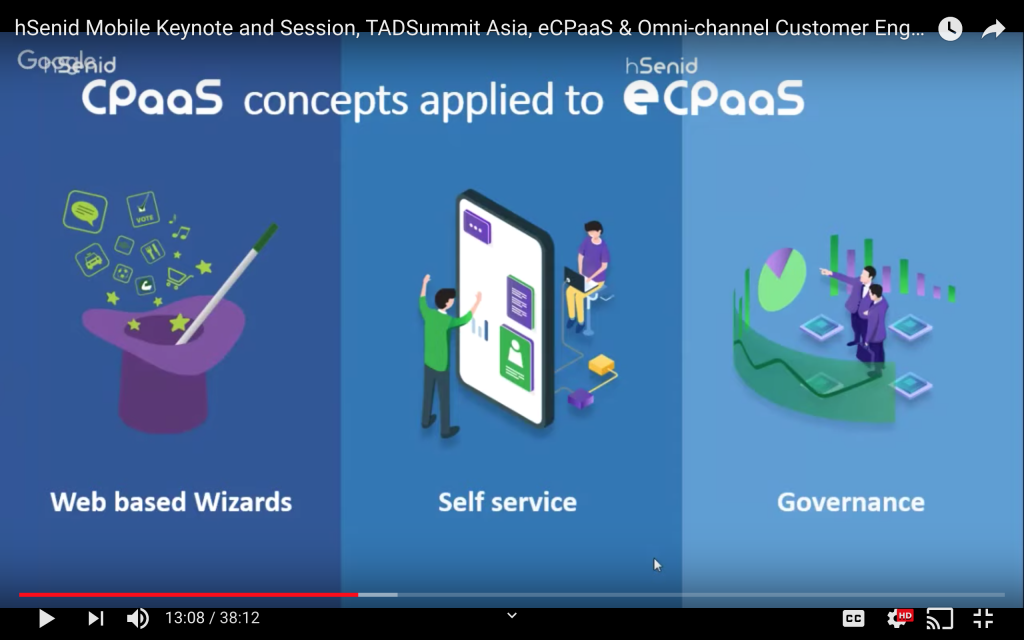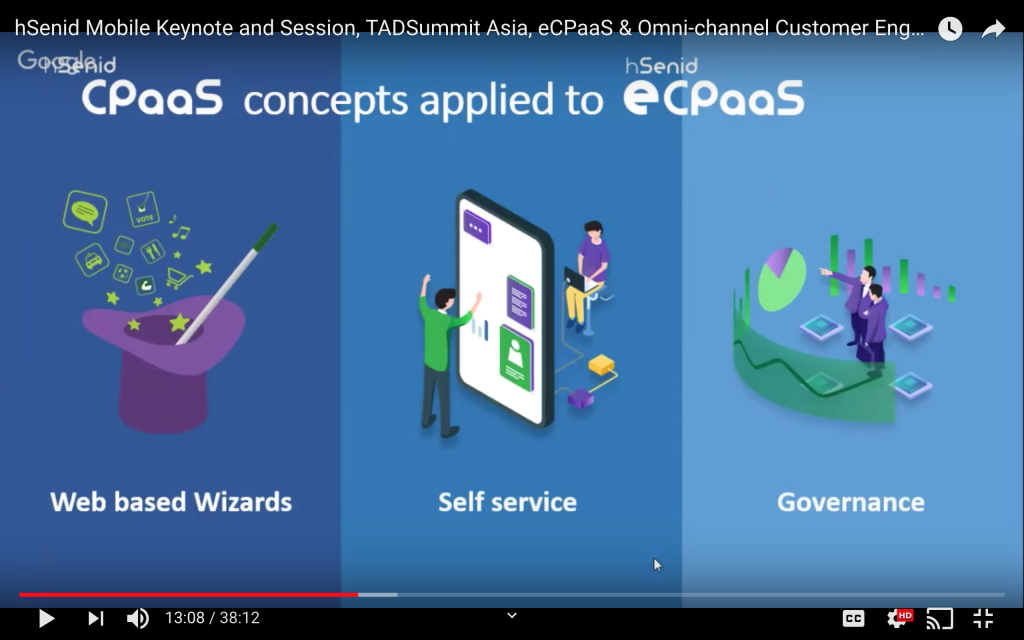 On Tuesday 28th May 8AM NYC / 5:30 PM Colombo Sri Lanka we ran a webinar with Roshni Hewamallika and Sandarenu Madan Arachchige of hSenid Mobile. The purpose of this webinar is to provide the TADSummit Asia keynote from hSenid Mobile on Enterprise CPaaS (eCPaaS, Communication Platform as a Service) and their Omni-channel customer engagement platform presentation.
Below is the webinar as well as the slides presented. We started with Roshni Hewamallika, Deputy General Manager – Core Business at hSenid Mobile. The power of CPaaS for Enterprises.
hSenid Mobile have supported TADHack and TADSummit since the beginning, in 2013. We are proud to have helped hSenid Mobile achieved its world-leading success. They have through their unique combination of people, processes and technology have the largest revenue impact of any telco marketplace in the world. It's an interesting evolution from SDP (Service Delivery Platform) through CPaaS, to eCPaaS.
Enterprise CPaaS (eCPaaS) is an important development in CPaaS. The CPaaS platforms are maturing,  the use of templates/wizards under a self-service model with IT governance is exactly the model we've seen discussed by enterprises using Telecom APIs like Medtronic at TADSummit. It's an interesting development, with an initial focus on the Banking industry, then expanding into Insurance, and beyond.
hSenid Mobile will be sponsoring the Chicago location of TADHack Global this year. Giving people a chance to hack on eCPaaS, and we'll see the results of those hacks presented at TADSummit Americas.
Next Sandarenu Madan Arachchige, Software Architect, hSenid Mobile. presented on omni-channel customer engagement platform for Telco's Marketing.
It's a common problem facing many telcos' customers. They have multiple SIMs and accounts (pre and post-paid). Yet self-care is through multiple separate interactions. Telcos have been successful is getting customers to adopt addition services. But in the classic engineering / marketing divide. The customer experience is not yet unified.
Sandarenu showed how hSenid Mobile is solving this problem, cross the multiple interfaces customers' use: USSD, web portal, and mobile app. Enabling a unified experience across those interfaces, and integration with bots that can generate savings of 30-40%, in addition to the customer experience improvements.
Thank you Roshni and Sandarenu for your excellent and insightful presentations 🙂