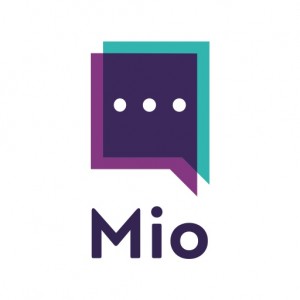 Have you planned your schedule for the 2019 TAD Summit yet? Mio has, and here is their recommendations on the top 5 must see sessions at TADSummit Americas 2019. BTW we're at over 160 registrations, TADSummit is an impressive gathering of people from across the Americas and beyond.
As a pioneering event in the world of CXTech, TADSummit is an incredible opportunity to learn about innovations with APIs, opportunities for communication technology, and enhancements in collaborative tools.
Here are the sessions that you should note down as simply MUST-see.
So you get your phone out, and mark these in your calendar as you read through.
How to Make a Difference (Tuesday, 15th Oct, 11 am)
The "How to Make a Difference: Communication Protocols and Regulatory Protocols" session on Tuesday the 15th of October is a great way to start your TADSummit event.
Starting at 11 am, the session will be held by CTO of FCC, Eric Burger.
Eric's extensive R&D career has given him incredible insight into some of the most crucial technology innovations in the marketplace.
Burger's keynote acknowledges the fact that today's engineers spend a lot of time and effort addressing the rules and restrictions of the communication marketplace.
During his session, Eric will discuss how today's companies can contribute to making the world a better place by addressing issues from file storage, to public safety.
Meet the TADHack Global Winners (Tuesday, 15th Oct, 3 pm)
Another must-visit session on Tuesday is designed to introduce attendees to some of the TADHack global winners of the weekend.
This is an excellent opportunity to explore what programmable communications can do to tackle the most common problems that today's users face.
The hacks highlight the power of communications and programmable telecoms solutions, delivered through CPaaS, UCaaS, and CCaaS platforms.
Each year, TADHack global gives visitors an introduction into the latest innovations in IT, Internet, and Telecoms technologies, and how that tech can be used to solve critical issues.
The hacks have included everything from machine learning and artificial intelligence, to tools that use facial recognition, robotics, decentralized web solutions, and blockchain.
Closing the Gap with CPaaS (Wednesday, 16th Oct, 10 am)
As Twilio continues to introduce new solutions for API innovation via a diverse platform for customization, today's developers are left to wonder where they can begin closing the gap.
Should today's companies simply give up on trying to catch up with Twilio?
We think not.
Several leading speakers in the API environment, including the previous president for Nexmo, Vonage's API platform, Tony Jamous, and Frank Geck, the Director of Customer Success at Mio are coming together to discuss how today's businesses can compete with Twilio.
This must-see session will address some of the biggest barriers in user experience when accessing CPaaS and look at how companies can differentiate themselves with new API offerings.
In just half an hour, you'll learn some crucial things about standing out in the CPaaS space.
Case Studies in Enterprise Messaging Federation (Wednesday, 16th Oct, 1:25 pm)
Another brilliant session on Wednesday the 16th of October, Case Studies in Enterprise Messaging federation aims to highlight the benefits that come with bringing today's disparate chat systems together.
Countless companies rely on messaging tools to keep their employees connected today.
So, what happens when different people in your organization a range of unique tools?
You end up with silos that plunge your entire business into a state of confusion.
Mio's Customer Success Director, Frank Geck will showcase how Mio's ability to sync communication between Microsoft Teams, Slack, and Cisco Webex Teams can overcome one of the most common problems that modern enterprises face with day-to-day communication.
Geck will even be sharing some crucial case-studies, for an insight into the environments where Mio can make the biggest difference to evolving brands.
By the Numbers (Wednesday, 16th Oct, 1:50 pm)
Finally, as the marketplace for customizable communication and collaboration solutions continues to evolve, it's essential to know exactly where you stand.
We're in the age where communications are more programmable than ever before and enterprises of all sizes
This session hosted by Alan Quayle at 1:50 pm on Wednesday the 16th of October will introduce some of the critical numbers on market size for the UCaaS, CCaaS, and CPaaS landscapes.
The aim of the discussion is to provide an industry-wide independent overview of just how impactful programmable communications can be.
If you need quantitative proof of why you should be investing in APIs and programmable solutions, this is the session for you.
These are just five of the must-see sessions that we've picked for our TADSummit schedule.
Learn more about Mio at https://m.io and follow them on Twitter at @Mio.
Check out TADSummit Americas, 15-16 October, Chicago at http://www.tadsummit.com/2019/americas/
Follow TADSummit on Twitter @TADSummit.