Callcenter AI for when you don't have a callcenter (in a pandemic). Rob Pickering, Founder Aplisay
All the way back in 2014, Rob was one of the first TADHack Global winners. He also presented at TADSummit 2014 in Istanbul. Then in 2018 on "The Emerging Dichotomy, Centralized versus Decentralized Communications. What is Means to Your Business." and in 2019 on "Will machines ever converse authentically?"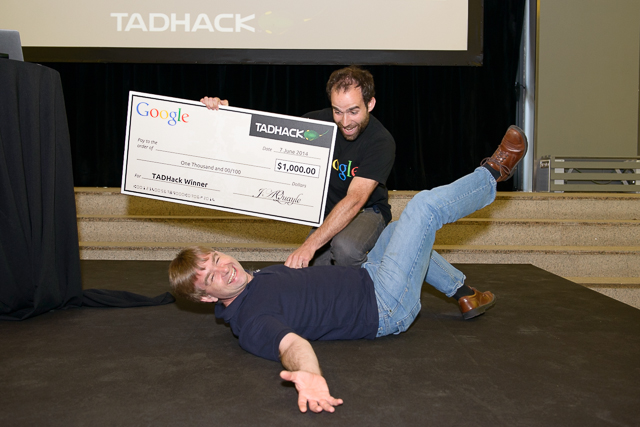 Rob's presentation highlighted how 2 groups had to rapidly pivot during the start of COVID-19 lockdown:
Mutual aid organizations providing local social support to people who were self-isolating. Where often there was no office / support infrastructure.
Wholesale (B2B) food services, moving into retail supply. Moving from tens of large deliveries per day, to hundreds/thousands of small deliveries.
I witnessed both these situations at the start of the pandemic.  Both are heavily voice centric, as there simply was no time or money to create an app and IT infrastructure. Rob shares how Dialogflow/Twilio were lashed together with Google Sheets to get something good enough. I hope Rob's TADHack experiences helped there 🙂
From this experience, Rob realized the need of a simple self-service UI to create an agent: with a number of off-the-shelf intents, simple gap filling,  confirmations, and sharing into a sheet.  Rob explains how through Innovate UK (business-led innovation to address the impact of the pandemic) and his relationship with Founders and Coders (who took part in TADHack 2016) he was able to receive funding and build a scalable (kubernetes-based) solution.
Rob runs through the implementation, supported by Dan Jenkins from Nimble Ape, Founders and Coders, Google, and of course Aplisay. And then walks through the experience of creating an agent. I especially like how they've made the language more accessible, e.g. request rather than intent. With a live demo to wrap it all up.
Well done Rob and everyone involved in making a difference and showing just how easy it is to have a callcenter AI when you don't have a callcenter.
Please contact Rob if you'd like to play with this service. The go-to-market issue is interesting. As a bolt-on to an existing telephony offer does make sense. But please think of other ways Rob can get this out into the market for SMEs and charities, thank you.
Agenda Description
Earlier in the year, COVID-19 changed the kind of customer contact that many organisations have to deal with profoundly.
Aplisay responded to this by developing a conversational AI service tailored to the needs of smaller organisations meeting this demand.
This session will share some tech and people insights on how they did this.