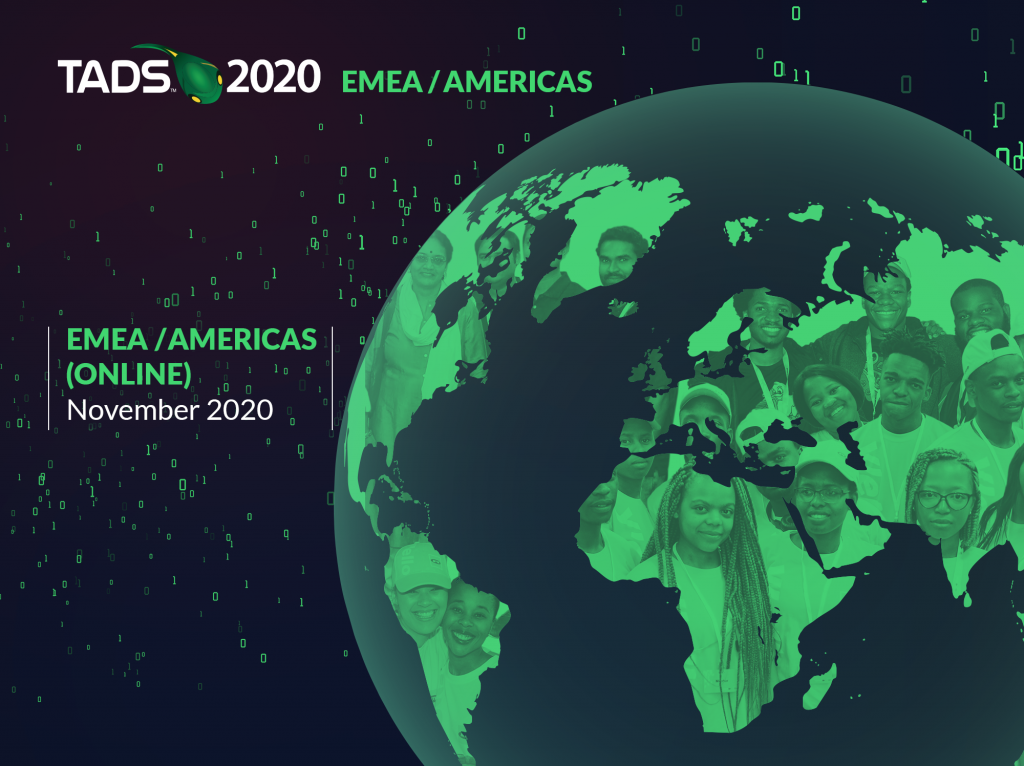 Phew! TADSummit EMEA Americas 2020 ended up with a jam-packed agenda. Thank you to all the presenters and our sponsors: Automat Berlin, GoContact, Radisys, and Sangoma for making TADSummit possible.
There are 62 videos, the most generated for any TADSummit over its 8 year history. Through the month we had over 3000 views on Youtube, with several videos watched over 100 times already. And we have many more views to come as all the content is easily accessible from the agenda, this weblog article, weblog search, and the 'slice of TADSummit' series coming through December. Some TADSummit videos have been viewed 4.5k+ times! On Slideshare we achieve 6k views over the month, with a peak on one day of 600, generally in the 200-300 views per day.
In 2021 with have:
TADSummit Asia (online) through May
TADSummit EMEA Americas hybrid (in-person and online) on 10/11th Wednesday/Thursday November. At GoContact's HQ in Aveiro – yeah!
Each week through November we provided a summary for weekend viewing / reading:
The agenda was divided into 6 sections: Keynotes, TADHack Winners, Industry Status and Strategy, Open Source, Innovator Interviews, and Case Studies.
Simwood, Avaya, Sangoma, Intelepeer, Symbl.ai, and many many more.
If you find any of the content interesting, please share with colleagues, and consider sponsoring TADSummit 2021. Thank you.