Video and Slides
Outline: The award winning chatbot platform EVA from Sri Lanka for any business to increase the brand reputation and customer satisfaction.
Ruwan Dissanayaka, Co-Founder/CEO at Extrogene Software Pvt Ltd.
Thushara Rankothge, Co-Founder/CTO at Extrogene Software Pvt Ltd.
EVA – Extrogene Virtual Assistant is an award winning chatbot platform for any business where it supports many use cases of businesses to automate the conversations on facebook messenger.
The Presentation will include the details about EVA chatbot platform and how it can be used for businesses to increase their brand reputation and customer satisfaction.
Presentation Review
You can ask Ruwan and Thushara any questions about their presentation in the comments section of this weblog, or contact them directly with the info at the end of their presentation.
Ruwan and Thushara were one of the first TADHack Global winners, all the way back in 2014. From that success they've built Extrogene Software into an award-winning powerhouse of service creation, as described in their presentation.
EVA (Extrogene Virtual Assistant) is a chatbot creation platform focused on Facebook Messenger. Especially in the Middle East and Asia, SMS has become a distant second fiddle to WhatsApp, Facebook Messenger, LINE and WeChat when it comes to messaging.
EVA has a series of templates for common chatbot use cases, no coding is required. And you can customize the templates as well. Businesses large and small can now respond to customers and prospects quickly and accurately over social media.
I recommend you check out EVA in Motion and have a go in creating your own EVA, it's easy and fun. Plus they have the analytics and dashboards you need to monitor and improve EVA for your specific applications.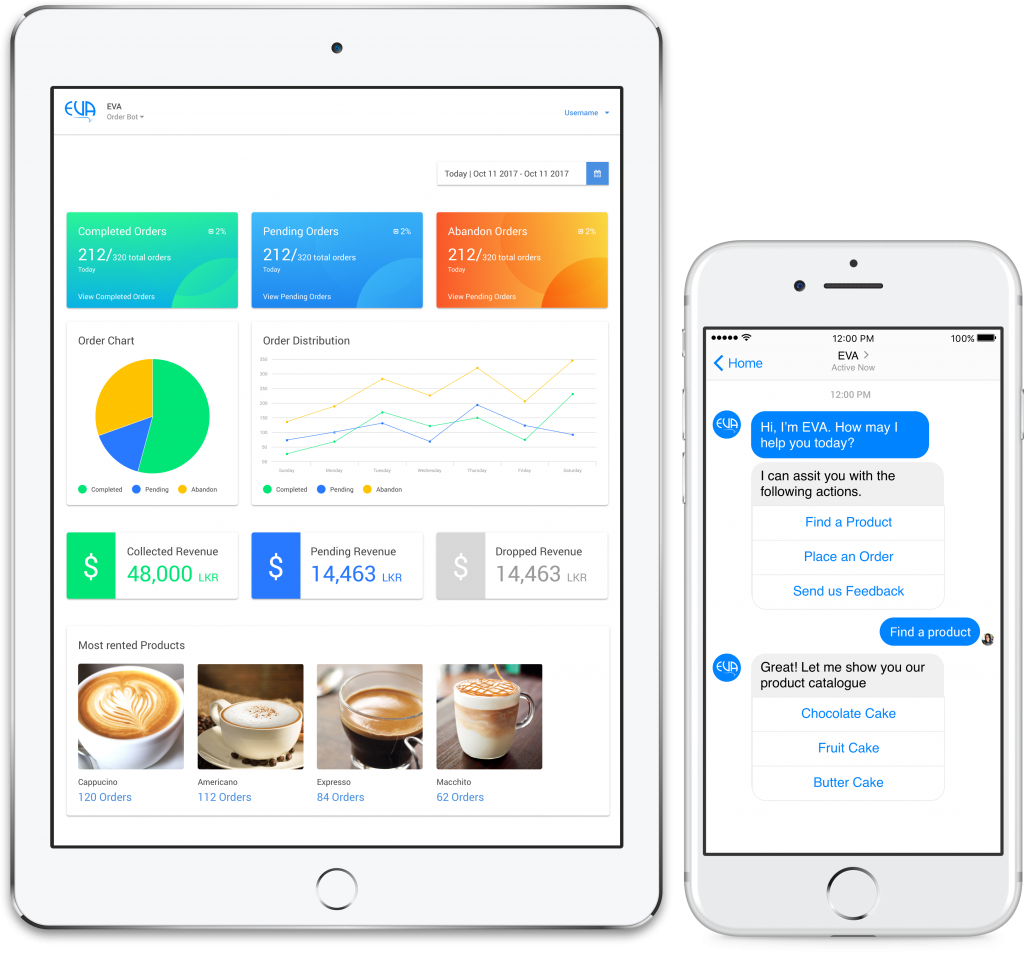 Thank you Ruwan and Thushara for sharing your award winning service EVA.