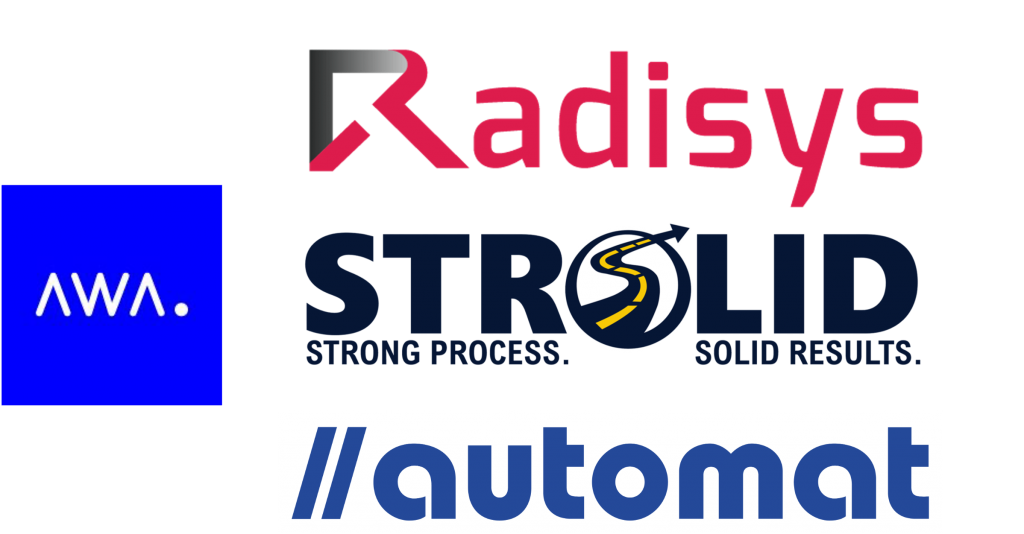 TADSummit is the event for programmable communications since 2013. All presentations, workshops, and panel discussions will be given during the month of November 2021. The draft agenda is available here, and will be continuously updated.

Thank you to our sponsors AWA Networks, Automat Berlin, STROLID, and Radisys for making TADSummit EMEA Americas 2021 possible.

There's still time to add your presentation to the agenda. We're covering all aspects of programmable communications, with a focus on applications, media CPaaS, identity, communication enabled business processes, conversation intelligence, open source, and a review of TADHack Global 2021.
We're going to be virtual again (prolonged pandemic) with a mixture of live and pre-recorded sessions. We plan on 22-23rd Nov being the core of the live sessions running from 3-5PM CET / 9-11 ET for the keynotes. Around that core we will have live workshops and pre-recorded sessions.
Check out all our past TADSummits, it's an amazing journey, and massive repository of no BS knowledge in programmable communications: TADSummit Asia 2021, TADSummit EMEA Americas 2020, TADSummit Asia 2020, TADSummit Americas 2019, TADSummit EMEA 2019, TADSummit 2018, TADSummit 2017, TADSummit 2016, TADSummit 2015, TADSummit 2014, TADSummit 2013
Subscribe to the TADSummit email list (notifications about TADSummit)
Subscribe to the CXTech newsletter (weekly newsletter on programmable comms)
TADSummit weblog
@TADSummit