Video and Slides
Outline
ayoba: a case-study of an operator-led OTT initiative
Yusuf Kaka, Head of Technology, ayoba. Eero Tarjanne, Head of Business and Ecosystem Development, ayoba.
It's not inside, it's onnnn top: (telcos can do telco.)
Proximity matters: (how far away is enough to avoid being sucked into the engine?)
Who's got the most data?
Balancing the ecosystem: (or how to convince small fish that they too can be friends with the whale shark)
Where are all the devs? (or the challenge of attracting good dev skills to an old industry)
Review
Its great Yusuf is back sharing the progress of ayoba, he first presented at TADSummit 2018, showing how TADHack fits within their innovation process, shown below. I referenced the success of MoMo (mobile payments) and ayoba earlier this year as examples of successful telco innovation. Both ayoba and MoMo are sponsors of TADHack South Africa.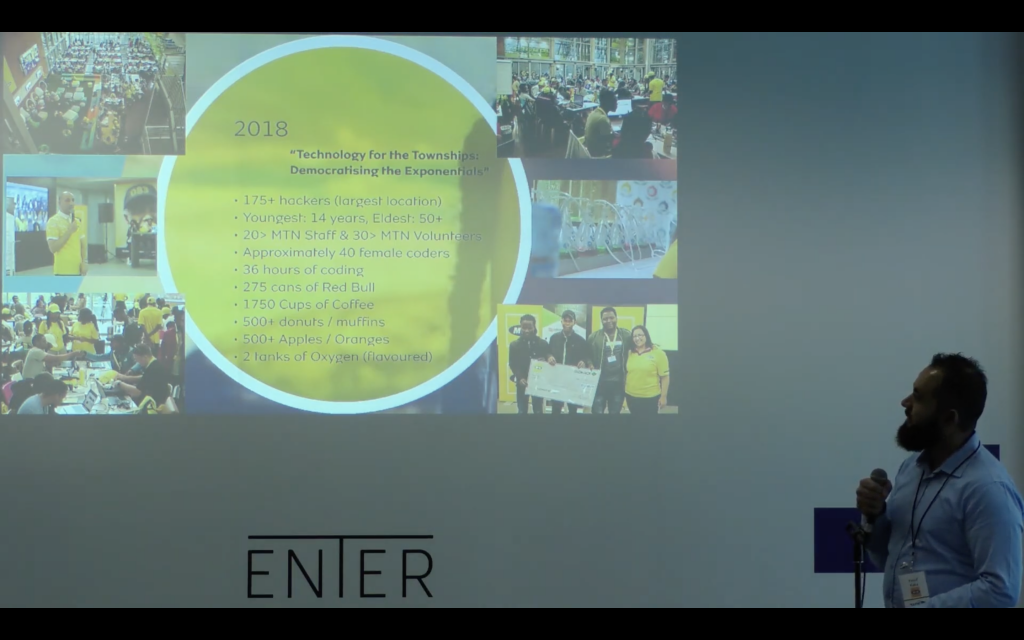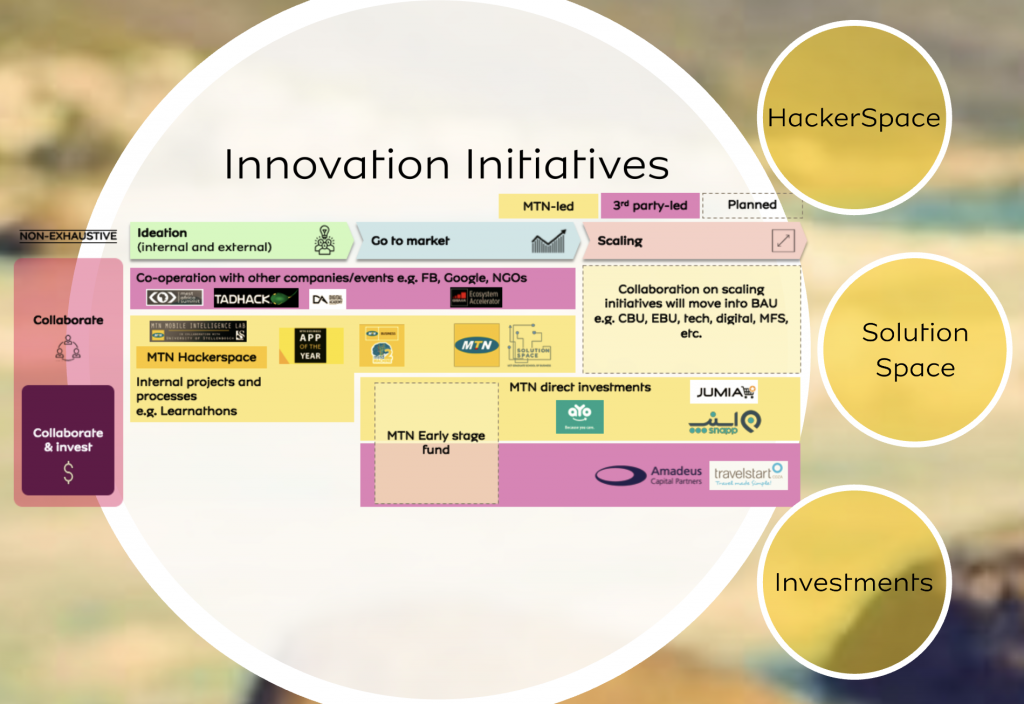 ayoba is a supper app, covering messaging, voice, video, and a 3rd party ecosystem of content, games, music, financial services, and more. Its powerful because the data is zero rated, it bridges the digital divide as citizens always have access to its services.
From a developed market perspective it's easy to scoff and claim WhatsApp or more generally the internet provides all these services. However, in developing markets, mobile is often the only internet, and the digital divide remains real for many citizens when cash runs out halfway through the month. Hence ayoba keeps on working unlike WhatsApp, and with a focus on local needs can differentiate on the services available and integrated with other popular local services like MoMo.
ayoba, like MoMo, is kept at arm's length from MTN. In fact MTN are looking to IPO or spin out MoMo as its become its own force in the market. A great example of telco innovation success.
The proximity discussion is the tough one. Working with MTN is a double-edged sword. MTN provides investment, brand, distribution network. More careful decisions must be made with respect to technology and people. Here the bias should be toward lean and web-centric, not telco-centric.
However, Yusuf highlights the critical role of a buffer between ayoba and MTN. To 'match impedances' between the organizations. This is an important point for telcos considering the MTN innovation model. Put simply, MTN has processes, and MTN middle managers responsible for those processes will try and impose them on ayoba. This will require pushback and often bringing in the CxO sponsor to protect them. To pushback on a process can make the start-up appear like a 'foreign body', and that brings our the corporate antibodies that have destroyed so many innovations in the past. The buffer is critical.
On the technology side Yusuf reviews a solid framework on what ayoba uses from MTN, and from other pattners.
Services that ayoba leverages from MTN:
SMS (to MTN opcos)
SMS continuity, OTP
MoMo
MSISDN info API (MTN only)
Data zero-rating
Services provided by other CPaaS providers:
Centralized SMS
Global/"off-net" SMS
MSISDN info API (Global)
Fallback STUN/TURN
Yusuf reviews their ecosystem, see below, this is an opportunity for the XaaS providers involved in TADSummit. Several of the brands in the diagram below have sponsored or been involved in TADS over the years. And he finishes on why a developer ecosystem matters. For me the bottom-line is its the only way to discover the local services that matter and will differentiate ayoba from the internet giants.
Thank you Yusuf for an excellent update on ayoba, we wish you the best of success in the coming year.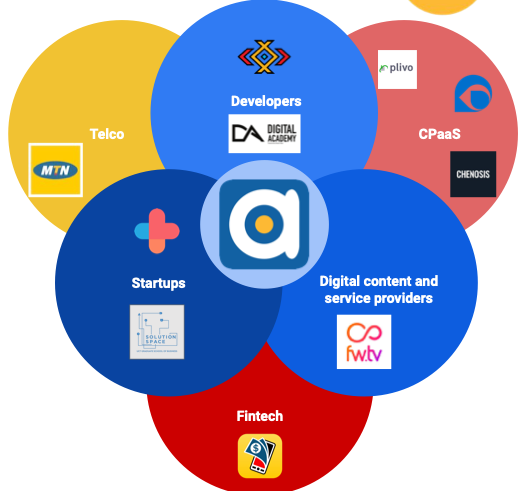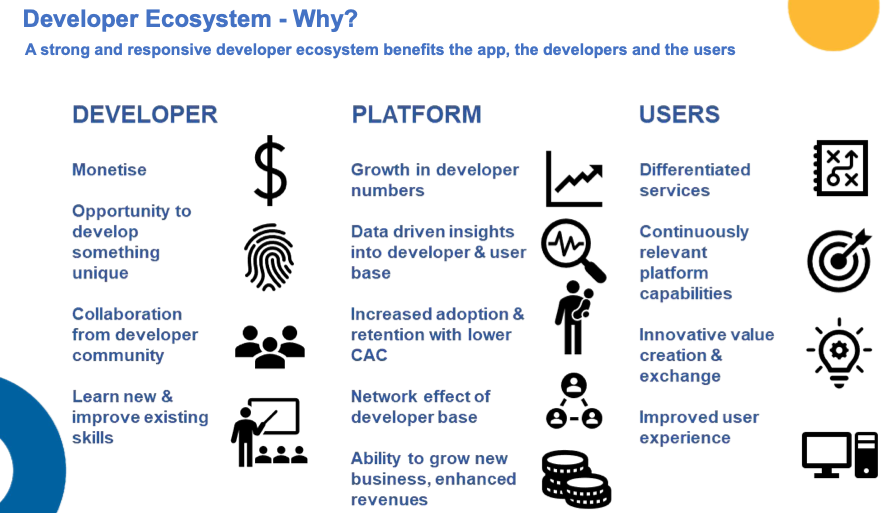 Questions
1) What is the most popular service on ayoba?
Yusuf: One of the most interesting observations has been about how differently ayoba is used in different countries, which reinforces the strategy of providing "hyper-localised" content and services. Messaging is still the most used feature generally, however there are some countries where other services like Music are gaining in popularity. It's still early days though, given that 3rd party microApps are still being onboarded. We're anticipating to learn more about our users needs through this process.
2) What is the most 'surprising' service? Something you'd not have thought people would use?
Yusuf: The growth in engagement with Music content in some markets and time spent on Games was a welcomed affirmation. The hypothesis around the importance of localised content is also proving to be be true.
3) What's the most South African service on Ayoba, something that only a South African would use?
Yusuf: We've launched a range of educational content in South Africa with MTN South Africa. This might not sound uniquely South African, however, the impact of providing a mechanism for underprivileged kids to get access to good quality educational content is huge. In our markets, access to the Internet is not limited by GSM coverage, but by affordability. ayoba ensures that this content is accessible at no data costs.
4) Impedance matching is a tough skill. On the MTN side you have middle managers who with no experience in ayoba's business will 'know what's best' because they work for MTN. And on the ayoba side, web-people who have a deep visceral reaction to corporate-types. Who does the the impedance matching in ayoba?
Yusuf: This gets particularly interesting when you have 21 operating countries! MTN Group Digital acts as the bridge between the organisations, with inidividuals who have had enough experience in both worlds to be able to see things from both contexts. The context-switching is tough, taxing work, but it is vital. The senior leadership at MTN Group are also key to reinforcing and maintaining this bridging.
5) In Ideamart, part of its success came from from templates, easy to use web-forms a small businesses could use for marketing or business operations. Do you have such 'templates' with ayoba?
Yusuf: We've taken a different approach to try and meet our ecosystem partners half-way. Our microApps support standard Web Applications, and our channels can integrate into standard RSS feeds. This means that the effort required to integrate is minimised. If developers are starting from scratch, we have also generated stub applications which can be used to fast-track their apps.
6) What's you plan for ayoba though 2022?
Yusuf: We will continue to focus on building our user-base and ecosystem of partners providing unique and engaging services to our users. Whatever new features or enhancements we work on will continue to be led by our users. We've broadened our device support with iOS and PWA and will be working on feature parity for those with Android.