Given all the events run by corporations, trade bodies, and professional event organizers; why should TADSummit exist in 2020? Especially given programmable telecoms / communications is no longer a hot topic.
Firstly, communications is fundamental to the human condition, it's not going away. Secondly, now it is programmable, we are only beginning to scratch the surface of what is possible.
Third and most importantly the marketing in the enterprise communications / telecommunications industry is dominated by a few large organizations, and it's mostly corporate BS. TADSummit delivers with an explicitly stated no BS policy. Just look at the intro, questioning why we even exist.
Today's landscape is ephemeral, increasingly so:
Avaya reselling RingCentral? You ain't seen nothing yet!
Will Twilio still exist in 2030? Not in its current form. And definitely the vogue of pretending to engage 'developers' will have subsided into a more realistic ecosystem-based approach.
How is the enterprise communications market growing when prices are falling? It isn't.
Open source doesn't scale or deliver 'mature / busy' enterprise needs. That's BS! But you may need a service provider / technology partner that can help.
Privacy, security, authentication, authorization, identity remain the elephant troupe in the room, but it's getting solved by programmable communications.
The only place you'll meet the people understanding and creating the future of programmable communications is TADSummit. In 2020 we will be entering our 8th year. All content is live broadcast, recorded and edited for offline viewing. Your time spent at TADSummit pays back year over year.
Programmable Telecoms / Communications (CXTech) is a $200B-1200B industry, depending on how you measure it, with no dedicated events. TADSummit and TADHack are the longest-running series of global events focused on programmable telecoms.
Programmable telecoms / communications covers a broad range of technologies / concepts: telecom APIs, CPaaS (Communications Platform as a Service), UCaaS (Unified Communications as a Service), CCaaS (Contact Center as a Service), Web3 / Ethereum / blockchain, contextual communications, conversational CRM (Customer Relationship Management) and BOTs (roBOTs, automated agents), machine-to-machine (M2M) and Internet of Things (IoT), telecom APIs and WebRTC, video communications, internal innovation in non-telecom industries, decentralized web / telecoms, application-to-person (A2P) comms / applications, network app stores, enterprise telecom apps, open source software, open networks, and much, much more.
Below is our plan for TADSummit 2020.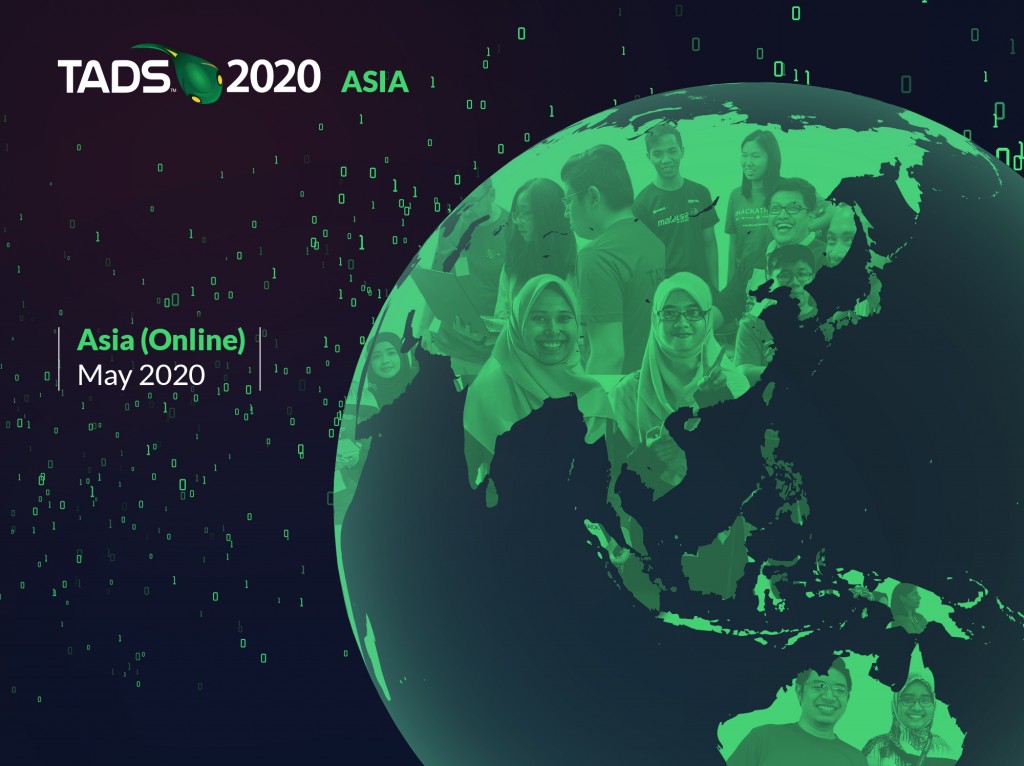 TADSummit Asia, May 2020 (online event through the month of May)
The first TADSummit was in Bangkok in 2013, ever since we've had requests to run another event in Asia. In May 2019 we ran a virtual event as we could not meet the in-person attendance targets (80-100 people). The diversity of Asia, and the telco-centric nature of the communications market means Programmable Telecoms / Communications does not spark adequate interest in any one location.
However, some of the videos, for example of eCPaaS from hSenid Mobile, achieved 300 views, so there is interest in the topic, just the audience is too thin across Asia to have critical mass for an in-person event at present.
In 2019 we ran an Open Source Telecom Software Project survey. One of the results from that survey is clear interest in open source projects in Asia. But open source skills are in short supply, and there is a learning curve required in the market. Hence, we think there is a market for a virtual event with Asian-market focused content.
Given the above experiences we plan to run an online event, where an invited group of experts will give presentations / workshops and have an insightful and stimulating discussion on topics relevant to Asia in programmable telecoms / communications, for example on open source telecom software and CPaaS / eCPaaS.
We'll provide network opportunities, and ensure ensure you can get in touch with the presenters and panelists. We want to be an example of how telecommunications enables events to continue regardless of the situation.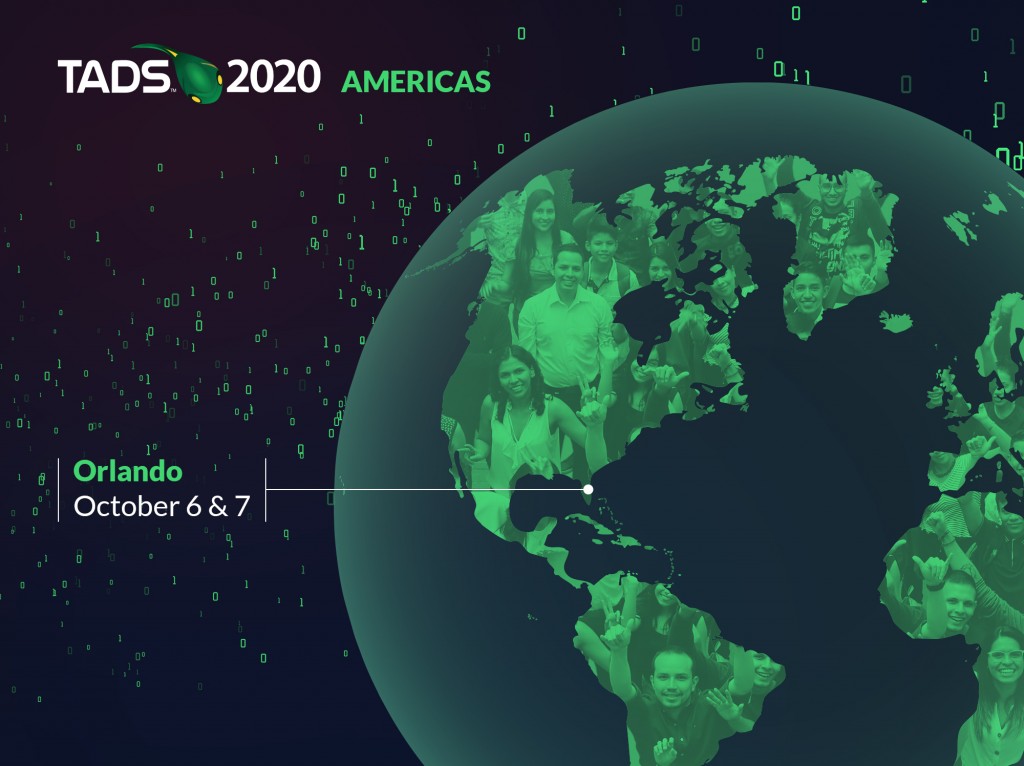 TADSummit Americas, 6/7 Oct, co-located with Astricon in Orlando.
The largest market in programmable telecoms is North America. In 2019 we finally brought TADSummit to the Americas. You can see a summary of the event here. Within the first week some of the videos were viewed 200 times. We plan to build on that success making TADSummit Americas the Programmable Telecoms / CXTech event in the Americas.
Sangoma, the world's largest provider of open source communications solutions, Asterisk and FreePBX, recently announced Astricon 2020.
AstriCon contains multiple tracks with more than 45 sessions, offering attendees a variety of options during the three-day event. Topics include security, tutorials, case studies, and growing your business with open source. In addition, WebRTC, speech technology, and how to build scalable and resilient solutions, IoT and other related open source projects such as Kamailio, Homer, and OpenSIPS will be covered.
Two new additions this year are the co-location of TADSummit Americas and FreePBX World. TADSummit is the leading independent event where leaders in the programmable telecoms/communications (CXTech) meet to share experiences and insights. FreePBX World will be focused on the FreePBX roadmap and community.
This will be our second TADSummit Americas. We're excited to be part of Astricon, the leading open source programmable telecoms project.
After giving the 2019 keynote at Astricon, I was impressed by the diversity and practical focus of the community. From end customers, through the variety of channels, service and API providers, to the 'high-priests' of open source; its a diverse, can-not-miss event in programmable communications.
My hope with collocating TADSummit Americas with Astricon is to create a no-BS destination for everyone involved in programmable communications / CXTech across the Americas.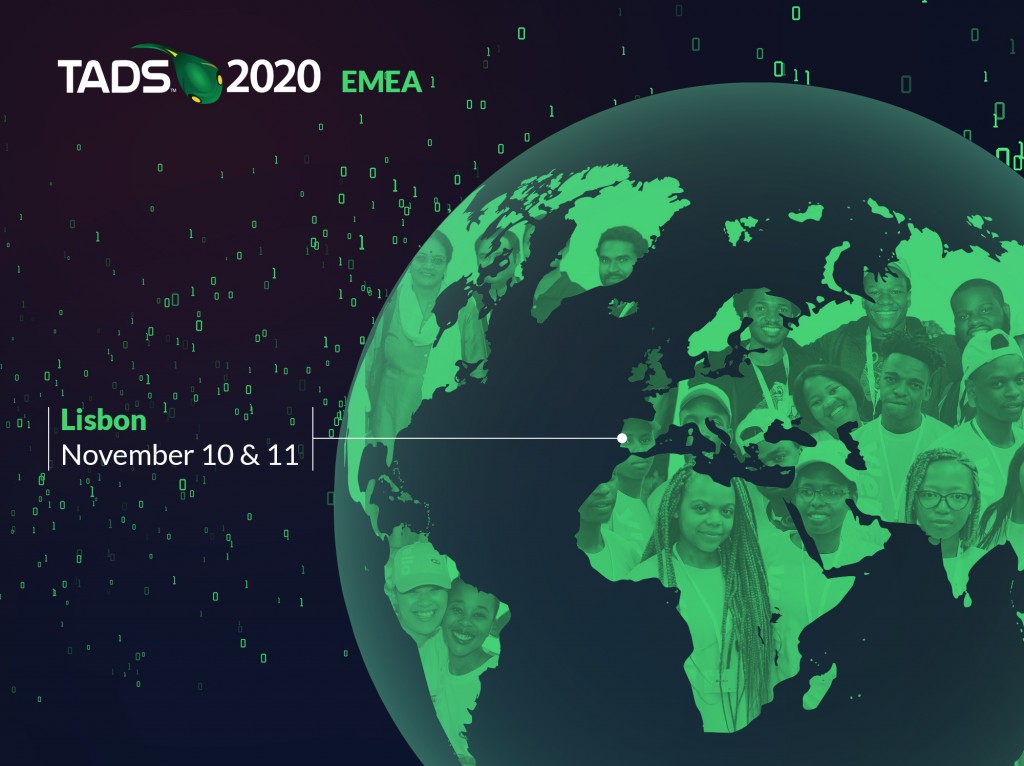 TADSummit EMEA, Lisbon by popular request, mid-November (tentative dates of 10/11th Nov).
TADSummit EMEA will be a similar format to 2019 and 2018, with about 75 people. We're back in Lisbon as many people wanted to be back in the sun and warmth of Lisbon, compared to the gray, cool weather of London.
The timing of TADSummit EMEA is aligned to the 'original' Global event, it brings a depth and breadth of people that delivers a uniquely insightful event as you can see in the summary of 2019. We're proud of all the people and companies that have taken part in TADSummit who have created the programmable telecoms / communications industry.
We were concerned about having 2 TADSummits (EMEA and Americas) so close to each other in 2019. However, the geographic split and different foci of the events worked out well. So we'll continue the same format, but review annually.