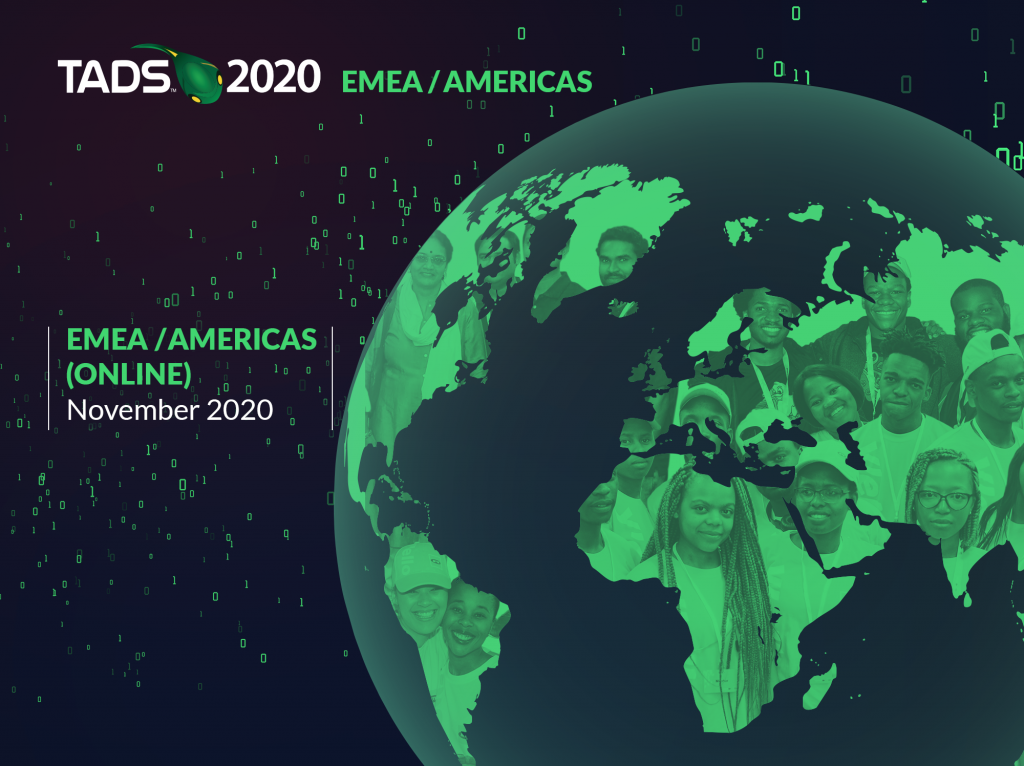 TADSummit EMEA Americas agenda is focused on fair, frank, and independent advice / education for the rest of us in programmable communications / telecoms who are not wrapped up in the BABS (Bay Area BS) machine 🙂
Thank you to all the presenters as well as our sponsors: Automat Berlin, GoContact, Radisys, and Sangoma for making TADSummit EMEA / Americas possible.
We'll have world-class keynotes, real-world industry status and strategy, open source thought leadership, innovator interviews, insightful case studies, and some TeleTalks from TeleSign. People come back to our content year over year, check out this video from Matthew Hodgson on Matrix from 2015 that has been viewed 4500+ times. It may not be 3.77 billion views like Psy Gangham Style. But it's respectable for a niche event in programmable communications.
We ran our first TADSummit in 2013 in Bangkok. Back then there was a growing body of innovators (e.g. CPaaS, UCaaS, CCaaS providers), telcos, alternative network providers, developers, open source leaders, API companies, and enterprise focused service providers, learning how to make money from the application of CXTech.
What is CXTech? The C stands for Connectivity, Communications, Collaboration, Conversation, Customer; X for Experience because that's what matters; and Tech because the focus is enablers. Think of CXTech as the democratization of telecoms, and the term can be used interchangeably with programmable telecoms / communications.
After the success of TADSummit Asia 2020 in May 2020 we decided to run TADSummit EMEA / Americas online to avoid taking any risks while we wait for the COVID-19 vaccine. We may not have the full networking experience and the enjoyment of spending a couple of days together. But we can share the latest thinking to place a collective milestone marker in the development of programmable communications. TADSummit Asia 2020 achieved 2.4k views of the videos through the event, one video got to 280+ views, many 80-100, several 100+, e.g. Dave Horton's presentation on Jambonz received 155 views. Which is good for our niche.
Through Nov, each day we release a new presentation. It's the focus of our social media for that day. When you have time through the day, have a look, if the presentation is interesting watch it and please ask the presenter questions either in the comments or directly via email. If it's not interesting, tomorrow's could be more relevant. Have a busy week? No worries, catch up on the weekend what you missed. We're not pretending online is the same as in-person, no silly contrived 'virtual' experiences. We recognize online needs to fit into your schedule, as when you're in the (home) office, your business comes first.
We still have another 10 presentations to add to the agenda. Yes, I know November only has 30 days, we may release 2 sessions on some of the days.
Welcome and Keynotes
Helping Carriers Win More Enterprise Business in a post-COVID-19 World
João Camarate Silva, Founder & CTO at GoContact
Invited Keynote: Engaging Developers
Steven Goodwin, Award-winning CTO, author, keynote speaker, and developer
TADHack Global 2020 Review
Industry Status and Strategy Sessions
Adventures in Real-Time Communications in the Cloud
João Camarate Silva, Founder & CTO GoContact
Serverless and RTC Panel Discussion
Tim Panton, Co-founder and CTO at Pipe
João Camarate Silva, Founder & CTO GoContact
Simon Woodhead, CEO Simwood
Jason Berryman, Freelance Google Cloud Architect and Google Developers Expert at 418.dev 
How will legacy enterprise communications adapt to programmable communications?
Thomas Howe, Chief Technology Officer at VHT
CPaaS is dead, Long live CPaaS
Filipe Leitão, EMEA Solutions Engineer, 8X8
HOW-TO migrate NF or VNF to CNF without vendor lock-in
Grzegorz Sikora, Business Development at OVOO
Open Banking…Energy…Telecom
Miles Cheetham, Developing the data infrastructure to help deliver a net-zero future
Call Centers under Stress
Shai Berger, CEO Fonolo
Open Source Sessions
VoIP Monitoring As A Code With SIP3
Oleg Agafonov (Co-founder and CTO at SIP3)
Open Source Telecom Software Survey 2020
Alan Quayle, Founder TADSummit and TADHack, Independent Consultant
The Difference Between Your Project Succeeding or Burning To A Crisp Is Actually You.
Dan Jenkins, Founder at Nimble Ape & Director at CommCon Events
Security and Real-time Communications – a maze of twisty little passages, that all look alike.
Olle E. Johansson, Consultant in network security and real-time communication – PKI, webrtc, SIP , XMPP. Kamailio and Asterisk expert.
Programmable Communications Innovator Interviews
Amandine Le Pape, COO & co-founder at Element; Co-founder at The Matrix.org Foundation; and Matthew Hodgson, Technical Co-founder at Matrix.org
Daniel-Constantin Mierla, co-founder and core developer of the Kamailio SIP Server, co-organizer of Kamailio World, and world-renowned consultant in SIP, VoIP and WebRTC at Asipto.
Lantre Barr, Founder & CEO of Blacc Spot Media
Marlon Bowser, CEO, HTK (data-driven CX & loyalty)
Mark Diaz, Chief Executive Officer Vinix
Case Studies
The Slatch / Voxist journey, the rise of purpose-driven messaging
Karel Bourgois, CEO Slatch / Voxist
Callcenter AI for when you don't have a callcenter (in a pandemic)
Rob Pickering, Founder Aplisay
Fighting Fraud and Delivering Frictionless Customer Experience in the Contact Centre
Abhinav Anand, Chief Product Officer at Smartnumbers
Programmable Telecoms inside a Telco
Jesus Cruz Manjavacas, VAS Development Expert at PLAY
Building the SureVoIP app
Gavin Henry, SureVoIP, Trusted UK VoIP service provider. Founder and MD
Creating Inspiring Experiences for Virtual Family Events
Chris Shaw, Co-Founder, Virtually There
A Geolocation API
Fernando Mendioroz, CTO at PAiC Business Development
TeleSign TeleTalks
Digital Identity For Seamless Onboarding in EMEA and APAC
Digital Identity For Seamless Onboarding in The Americas
Digital Identity for the Financial Sector
Keep an eye open through the month of November for posts from me or TADSummit on Twitter and Linkedin. Else bookmark and go to the TADSummit EMEA Americas Agenda through the month that will have all the current content.