Video and Slides
Outline
The Labor Shortage Is Rewiring Call Centers
Shai Berger, CEO Fonolo
When you run a call center, agent labor is 80% of your operating cost. So if wages go up, it's a big deal.
Call centers throughout the US are facing exactly this situation right now as part of what is now widely acknowledged as an historic labor shortage. The phenomenon even has its own catch phrase: "The great resignation".
The reasons behind it are still under debate, but businesses are already adjusting. In contact centers, there is a renewed focus on agent retention and recruiting.
Projects that previously were not economical now make sense. Bottom line – it's a good a time to be selling technology solutions to contact center.
Review
Fonolo is a supplier of call back solutions to call centers, which reduces caller venting (hold times), hence improves both agent and customer satisfaction. Shai brings a wealth of experience and insight into the call center business.
This presentation takes a broader look at the impact of the current economic situation on the technology of call centers, and where development opportunities exist. Those taking part in TADHack-mini Orlando at Avaya ENGAGE on 11-12 Dec please take note 😉
A great quote from Shai is, "Technology does not exist in a vacuum, you must have context." And this presentation delivers on that!
We see the impact of the labor shortage everyday, limited restaurant staff, child care, bus and truck drivers. 10 million jobs were lost in the first year of the pandemic. While the total employment looks set to return to pre-pandemic levels by 2022. There's a redistribution of jobs, which has and continues to adversely impact call centers.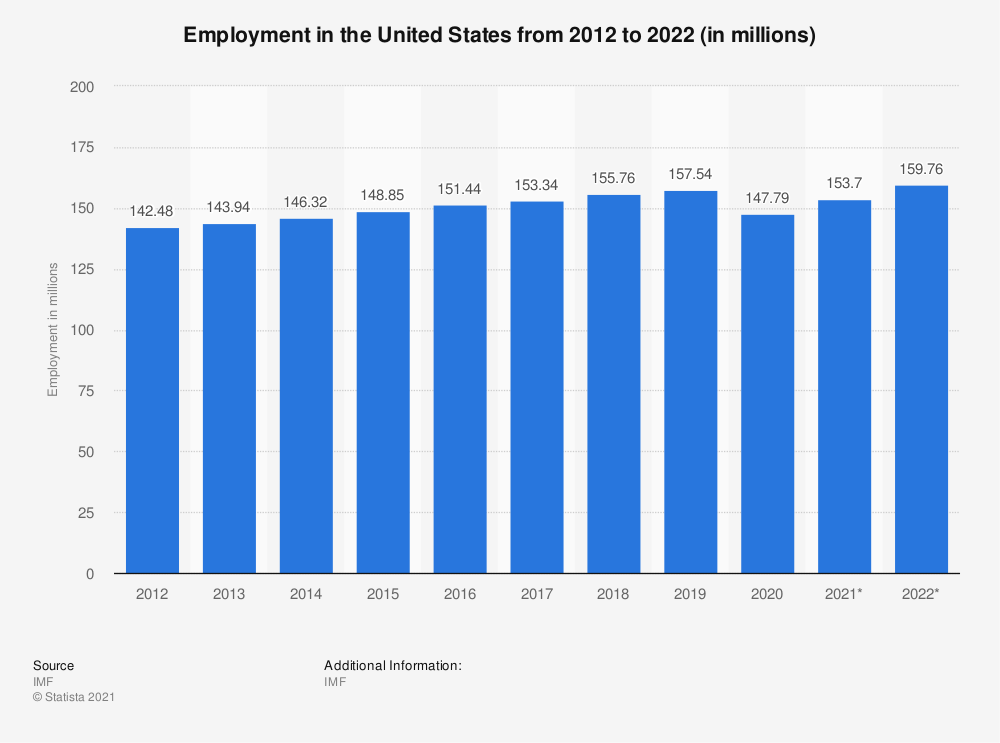 80% of operational costs of a call center are costs for agents. So the rise in wages and other measures for employee retention, satisfaction and productivity are changing the attractiveness of technology to solve this squeeze. Simply, there's an opportunity.
Technologies include automation to remove repetitive tasks, workforce management to increase flexibility, CRM ticketing (messaging to improve agent quality of life), gamification for motivation, call backs (Fonolo's speciality) and the related call scheduling to reduce caller venting (from being on hold) and agent utilization (even out peaks and troughs in demand.)
Contact center agent jobs continue to grow, see US Dept of Labor data shown below. Through these numbers undercount the actual numbers of agents, as for example during the pandemic Apple Store employees became contact center agents as the stores closed. IT departments had to increase support as employees worked from home, and continue to do so (at least on Mondays and Fridays). There are many opportunities for people to create innovative solutions to this labor storage in the contact center.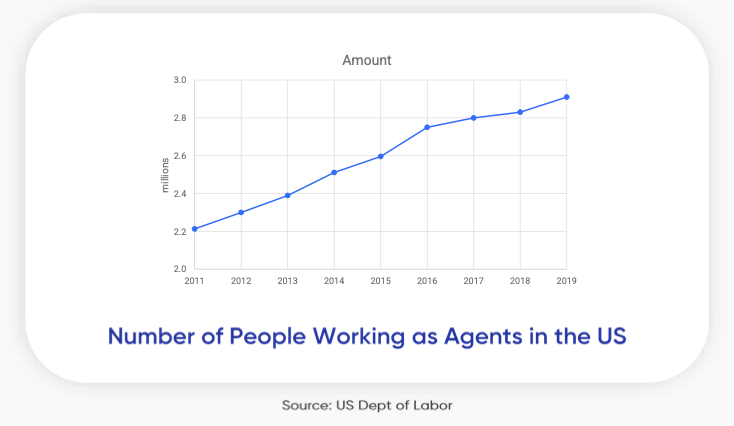 TADHack-mini Orlando at Avaya ENGAGE represents an excellent opportunity to create some hacks to address the call center labor shortage challenge, get some attention, and possibly funding for your idea.