That's a wrap on TADSummit Asia 2020. Through the month of May we've created an important milestone by documenting the status, latest thinking and best practices in Programmable Communications / Telecoms (CXTech).
Thank you to our sponsors for making TADSummit Asia 2020 possible:  Sangoma, Asterisk, VoIP Innovations (Apidaze), and TeleSign.
Thank you to every one of the presenters and panelists for their excellent contributions. If someone were to ask me where to find a single resource with the latest thinking across programmable communications, the TL;DR of the TADSummit Asia Agenda is it.
I've segmented the presentations into 5 groups:
Industry Status Reviews
Welcome to TADSummit Asia 2020
Sangoma Keynote: Welcome from Jim Machi and the Sangoma Product Stack
CXTech Landscape Across Asia by Alan Quayle
A Brief Introduction to Network as a Service and Megaport
Programmable Telecoms – What is in IT for Telcos? By Sebastian Schumann
Improving the Experience of Realizing CXTech Use Cases by Marten Schoenherr
Panel Discussion: Why Asia could be the best region for a Universal Telecom API
Identity Verification
TeleSign Keynote: Global Provider with a Local Presence by Stacy Stubblefield
TeleSign TeleTalk: Digital Identity For Seamless Onboarding in EMEA and APAC by Abhijeet Singh
TeleSign TeleTalk: Digital Identity For Seamless Onboarding in the Americas by Stacy Stubblefield and Ravish Patel
Innovator Interviews
Programmable Communications Innovator Interview: Ruwan Dissanayaka, Co-Founder and CEO at Extrogene Software
Programmable Communications Innovator Interview: Devadas Krishnan, Chief Executive Officer at MySchoolPage
Innovator Interview: The Importance of Hacking with David Curran about Science Hack Day
Programmable Communications Innovator Interview: Manjeet Singh, CEO & Co-founder at Buddy4study
Open Source Telecom Software
Introduction to Kamailio by Fred Posner
Open Source Telecom Software Landscape
OpenSIPS 3.1, on the Verge of Class 5 Enrichment by Bogdan-Andrei Iancu
CPAAS: Let the Great Unbundling Begin! By Dave Horton
Introductions to Asterisk, Apidaze (VoIP Innovations) and FreePBX
Chatbots
The Anatomy of a Small Scale Question Classification Engine by David Curran
How to improve Natural Language Datasets by David Curran
How chatbots enhance customer engagement and customer communication by Jay Shah
TADSummit EMEA Americas 2020, Nov 2020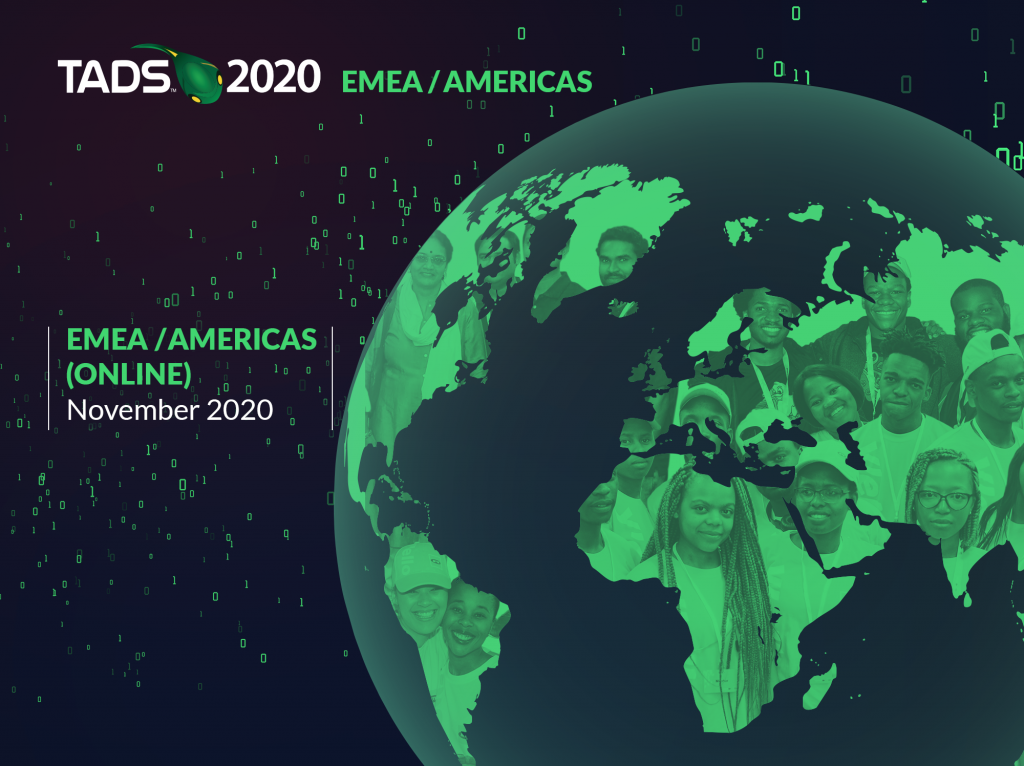 As one door closes, another opens. With the completion of TADSummit Asia, our focus moves onto TADSummit EMEA / Americas in November.
The format will be similar to TADSummit Asia, with daily releases of fresh, original, and insightful content from presentations and panel discussions.
If you're interested in presenting or sponsoring please get in touch.
And don't forget in October 10-11th we have TADHack Global. We'll be running most locations hybrid (that is both in-person and online). So if social distancing rules allow you you can finally get some in-person hacking. And if you're still avoid crowds, you can still take part. We've always allow remote entries, and you chances of winning are the same weather you're in person or remote.