Sponsors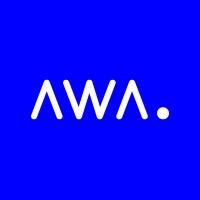 Welcome!
TADSummit is the thought-leadership event in programmable communications for ten years. It runs on the 8th and 9th of November in Aveiro Portugal, here are the logistics for the event. And here are the session timings, it's a packed agenda. Its OK to grab a coffee whenever you want, stand at the back, or pop out when the session is not that relevant.
The audience includes CxOs from many of the programmable communication companies, open source leaders, and telecom operators. It's a strategic and technology event. Many of TADSummit's sponsors go on to be acquired.
Some parts of programmable communications are mature and consolidating, while others are exploding, e.g conversation intelligence and the services / integrations that solve business problems.
Many gaps remain, conversations are trapped in silos, hence the emergence of vCon, an open standard for sharing conversation data. We've covered Web3 for over 5 years, plans are finally coming together to shake up some parts of this industry. Innovators in IoT are rewriting the rules in network programmability.
TADSummit remains the only place to get a no-BS (it's in our policies) understanding of what's working across technology, services, and go to market; and where things are going in programmable communications.
Themes
Programmable Communications Evolution, bundling, rise of the telco channel, enterprise account management, industry workflows. Who's doing what, and what are the best practices?
What are the winning apps and integrations in UCaaS / CCaaS sold through Telco partnerships?
Conversation intelligence and vCons, an Open Standard for Conversation Data.
Chat Commerce, what are the top use cases and in which markets?
Identity Authentication, this is impacting most industries across the customer lifecycle to improve security, compliance, and customer experience.
Re-writing the rules in IoT programmability.
Web3 and programmable communication, breaking free of the aggregator stranglehold.
Adapting to the post-pandemic world. A frank review of UCaaS/CCaaS convergence realities, impact of industry consolidation, and what are the emerging features and capabilities across programmable communications.
Open source, this is the foundation technology of programmable communications. Work here fundamentally rewrites the rules of our industry.
Private session on DDoS, sorry no live streaming, face to face share of experiences in mitigating DDoS, and emerging attack vectors.
TL;DR (Too Long; Didn't Read) Version of Agenda
Full Agenda
WELCOME
Welcome to Aveiro Portugal
João Camarate, CTO at Broadvoice & GoContact.
Joao will kick off TADSummit 2022 with a welcome to his home town and GoContact's HQ.
What happened since we last met? Where is the Programmable Comms market going?
Alan Quayle, independent
3 years in Programmable Communications: 2020, 2021, and 2022 all done in 16 slides
Pandemic Consolidation
Post-pandemic Reckoning – I did predict what we're seeing with Avaya
The Coming of Cost Competition
Messaging, will A2P SMS growth ever stop?
What's the recession going to do to us?
The Voice AI Reckoning
After all the consolidation, where next? Twilio's heading there – it's about the data
And a few more predictions that are usually too optimistic
KEYNOTES
Welcome to vCon! The next leap forward in the programmable communications industry.
Thomas Howe, CTO STROLID
Why do we need vCon?
What is vCon?
How is it being used today?
Where is vCon going?
Founding a Startup in Telecoms. The good, the bad and the ugly.
João Camarate, CTO at Broadvoice & GoContact.
A deep dive into the challenges and opportunities of starting a new venture in the telecom space while leveraging open-source
AWA – a Telco bootstrapping product development: Challenges with dynamic market consolidation – an 18 month road trip.
Marten Schoenherr, CEO Automat Berlin/AWA Network/Founding Partner at TheWorkinGroup.
Product roadmap vs. copy with pride
Independent stack vs. unique feature
Meta platform vs. black-box vendor
Time to ditch the 'dumb-pipe' – reinventing the core mobile network, to put developers first.
Mike Bromwich, CEO / Co-Founder Stacuity & Tim Dowling, Co-Founder Stacuity
The emergence of public cloud has revolutionized the way developers can muster and deploy virtual infrastructures, as and when required.
In contrast, mobile networks are still rigidly defined and protected by operators, who are unable or unwilling to offer such control and flexibility.
As a result, the mobile network operates as little more than a dumb-pipe (unless you have lots of patience and deep pockets).
Addressing this problem requires a different approach, not just the creation of a thin façade over legacy network elements.
How Stacuity is reinventing the core mobile network, to put developers first.
Advancing Cloud Communications Well Beyond the Basics – Leveraging AI and ML in all aspects of programmable communications applications and media analytics
Adnan Saleem, CTO – Software and Cloud Solutions at Radisys Corporation
Programmable cloud communications to date, though well adopted, providing predominantly only basic calling and messaging services
Advancements in AI and ML technologies enable a broad range of new rich and immersive digital engagement experiences, including AR/MR/XR and spatial codecs
AI/ML driven virtual assistants with speech and interactive computer generated video technology and computer vision capabilities are complex and compute intensive
Video and speech analytics from live media streams with NLU and computer vision technologies enable a wide range of new applications in numerous verticals
Radisys Engage Digital platform streamlines and accelerates the creation and deployment of these sophisticated applications with low-code to no-code based APIs/SDKs and Visual Design Tools
Shifting from Voice to Workflow Management
Filipe Leitão, Global Service Provider Channel SE, RingCentral
There is an ongoing consolidation of the Cloud Communications market where mainstream providers compete against each other for the same spaces, UCaaS / CCaaS / CPaaS.
Weapons of choice are the same for everyone: instant messaging, and audio & video conferencing. Most capabilities provided by mainstream UC providers are table stakes.
Find out how RingCentral is looking at UC from more than just a siloed perspective by going one step further and co-innovating with Service and Technology Providers to become a workflow management platform.
Future of WebRTC and Web3 Panel Discussion
The idea for this panel came from re-reading Tim Panton's FOSDEM 'Future of WebRTC' and Arin/Alberto's session on the WebRTC Landscape. And that got me thinking about the growing importance of WebRTC to Web3. David Dias (Protocol Labs) has pointed this out since he first presented at TADSummit in 2017.
There is always a danger in using the term web3, people can get hung-up on 'What is Web3?' It's simply a marketing term that groups concepts such as decentralization, blockchain technologies, and token-based economics. Web3 a backdrop for the discussion about the evolution of WebRTC and what it means to programmable communications.
WebRTC has become the default for real-time communications over the web, and can support many of the concepts listed as Web3. So the intersection of WebRTC and Web3 is interesting to the TADSummit audience in understanding the future of WebRTC/Web3. We're not saying Web3 is inevitable with the current protocols, nor will it replace Web2. Rather there are some characteristics that are shaping the web, where WebRTC could play a role. Now onto the panel…
Panelists are:
1) Economics. WebRTC has devalued video comms, people expect it for free. Though Zoom is making good money, as are Liveswitch and Daily. The money comes from the incremental value on top of video comms. Subspace also tried to add incremental value in supporting QoS for WebRTC over the internet.

Where's next in making money with WebRTC?
What is the learning from Subspace on making money on top of WebRTC?
Where's the money in decentralization / p2p (privacy and security)? Matrix is a great example of an enabler, how are Matrix developers making money? Tim Panton's baby monitor work where privacy and security drive the need for p2p is also a good example. What other examples could drive p2p, e.g. customer service where privacy is at the top requirement?

2) Developer Relations. WebRTC is tough, it's not a simple API that any hobbyist can hack and bring into work. Matrix has a very simple client server interface for broad dev adoption, and the Matrix server is specialized. Protocol Labs makes steady progress on developer engagement. Web3 is more complex than WebRTC. How can we make WebRTC and Web3 become more accessible to developers?

How do Daily / Matrix / Liveswitch engage developers? What are your learnings so far?
Blockchain / tokens / decentralized protocols like IPFS are not for the faint-hearted. Given the experiences with Matrix and WebRTC, how can we make 'web3' more accessible?

3) In Tim's presentation on the future of WebRTC, he highlighted that group video calls could be implemented using only WebTransport+WebCodecs rather than WebRTC.

Where could this make sense? Does Google's libwebrtc drive some companies away from such Google dependance with WebRTC?
Will WebRTC become the framework upon which virtually all web-based communication resides?

4) Trust and Identity. The market appears to accept email and the phone # as good enough for identity. It's not clear the general public would use a blockchain public key as their identity for Netflix or any other subscription/login. However, that doesn't mean a more trusted identity token is not useful in other use cases such as healthcare, banking, etc.

For this question we're going to invite the panel and then the audience to share perspectives and ask questions on the topic of trust and identity.
CONVERSATION INTELLIGENCE
How to best maximize the conversation data stream for your business?
Surbhi Rathore, CEO & Co-Founder, Symbl.ai
How do we go from building a scalable pipeline of conversation data that merges and correlates with other types of data in the business and helps us makes decisions and predictions that are informed by conversations?
We will talk about context, real-time aspects of understanding and how you can use this data combined with sales, marketing, HR, support and other existing analytics to understand behavior and adapt to what works best in each of these functions.
We will go deep into specific use case and customer stories that have adopted Symbl's conversation understanding platform to drive this change in their organization and give concrete examples of where to start.
CPaaS Conversational Platforms and Conversational Customer Service – The Experience Gap"?
Ben Waymark, Chief Technology Officer, Webio.
CPaaS players are doing the low hanging, simple conversations via their conversational design and plug in's to the messenger layer, but what are they really hoping to achieve, and should they be aimed at the developer community?
No-code low-code configurable conversational customer support have done really well by integrating with customer ticketing, and integrating other platforms into their workflows. Kustomer.com was bought for a billion, something is going right there.
Conversational experiences are becoming part of the digital customer experience. What does this look like and why might this be important for other companies to understand?
Master the Audience Experience Multiverse: AX Best Practices and Success Stories
Ken Herron, Chief Growth Officer, UIB
Customers need you to help them solve their #1 problem – Audience Experience (AX).
Customers struggle with managing their differentiated brand journeys at scale in a post-pandemic world where their external and internal audiences decide the platforms, channels, and languages.
This session will share AX best practices and success stories from Europe, the Middle East, Asia, and the US for how enterprise and small business customers can control their respective brands, journeys, and audiences with a single brand voice –

Create/Control a differentiated AX
Respond in real-time
Mirror channels
Curate audiences
Secure conversational data
Monetize engagement
Scale monitoring

This session will include a live, interactive demo.
Latest Updates and Experiences in Launching Local Language Tools
Karel Bourgois, Founder Voxist, President Le Voice Lab, Exec Director Slatch, Chapter Pilot France AI Hub
Experiences with launching our own speech-to-text (French and English, both HD and Telephony audio, real-time and asynchronous).
'Implicit Knowledge Management' solution: using our STT engine we are indexing and searching thousands of hours of video to find those that discuss specific topics or identify people that are experts on those topics.
Latest updates on Voxist and its evolution to a "callbot."
vCon Workshop
Thomas Howe, CTO STROLID + many more
Review of the current vCon specification
Discussion of vCon specification work items
TELCO / ENTERPRISE
"Don't" ask your developer!
Dinesh Saparamadu, CEO, hSenid Mobile Solutions
The term "Ask your developer" has become a stumbling block for innovation over the years and leads to missing the first to enter market advantage.
No-code low-code CPaaS mitigates these barriers, and Telcos can be the centre point of this transformation.
Drag and drop application builder will enable CPaaS access to people without developer skills, and with the use of AI/ML in CPaaS, Telcos can,

Create a developer support system to enhance the support services.
Create a personalized experience for users.
Proactively predict churn that will lead to increase in monetization
Are we there yet? DT's journey with CPaaS as a large Telecom's grassroots project.
Sebastian Schumann, International Network Infrastructure, Deutsche Telekom
Recap of a journey driving CPaaS for Deutsche Telekom over the past two years
Are we there yet? We advanced so much in the last year, yet still have more challenges ahead than ever before. Those will be assessed and put in perspective.
The vicious circle of innovating from within a big incumbent, macro & micro perspective.
Should Telcos give up on CPaaS?,
Jesus Cruz Manjavacas, Development Technical Manager at PLAY | GCP Professional Cloud Architect
Some thoughts about why Telcos could hesitate but still address CPaaS in their portfolio.
Recent relevant lessons learned in from building services for SMB.
Great Expectations: The life and times of 5G.
Vish (Vishwamitra) Nandlall, VP Technology Strategy & Ecosystems, Dell Technologies.
5G as technology platform provides fuel for a vast galaxy of use cases, but has not yet realised its potential beyond better broadband.
5G as a business will be a co-evolution of demand, complementary technologies, and practice.
Where are we in that evolution, what is the friction and what is it's likely fate?
Recommendations for the TADS community on when and where to focus in 5G.
OPEN SOURCE
Why many conversational AI providers are ditching commercial platforms and moving to open source — and why you should too!
Dave Horton, Creator of drachtio.org, the open source framework for SIP Server applications
Will cover in a later TADSummit Revisited session
Voice is moving from a tickbox item to an expressive and differentiating feature for conversational AI providers
Several of the "Gartner Magic Quandrant" conversational AI companies are creating game-changing voice features by adopting open-source platforms like jambonz to power their voice strategy
Why (and how) are they doing this? What are the key benefits they are seeking?
This session will include an interactive demo
OpenSIPS 3.3 – Messaging in the IMS and UC ecosystems.
Bogdan-Andrei Iancu, Founder and Developer at OpenSIPS Project
SIP also supports instant messaging and presence.
Review of Messaging in IMS
Review of Messaging in Unified Communications
OpenSIPS 3.3 in the messaging ecosystem
Review of implementation using Message Session Relay Protocol (RFC 4975, RFC 4976), groups multiple messages in sessions.
Conclusions: OpenSIPS 3.3 targets to implement various components of the overall SIP Instant MESSAGING ecosystem, from gateways and transport to services.
Architecting your WebRTC application for scalability
Arin Sime, CEO/Founder at WebRTC.ventures and AgilityFeat, & Alberto González Trastoy, CTO at WebRTC.ventures | Software/Telecom Engineer.
There are many ways to architecture your live video application with WebRTC. Open Source and CPaaS media servers are one consideration, but far from the only decision you'll need to make.
In this session we will give an update on the most popular media servers to consider as well as go deeper into scalability with topics such as deployment using kubernetes/docker, persistence when using multiple SFU/MCU servers, and optimizations available with WebRTC for better performance.
Building a sub-second virtual ThunderDome: Considerations for mass scale sub-second production broadcasts
Jerod Venema, CEO and Co-Founder, LiveSwitch
In the throes of the pandemic, the WWE debuted its ThunderDome, a world-first, large-scale installation of high resolution LED screens that transformed empty seats into live-streamed fans who joined over video from around the world. Performers in the ring and TV audiences at home could see and hear these virtual fans in real-time. LiveSwitch was selected to develop and manage the ThunderDome's cloud video infrastructure.
How to enable low-latency, live video streamed via the internet capable of fostering real-time engagement between performers and audiences on a massive scale.
Massive-scale latency challenges and how to overcome them.
Current and future uses of programmable communications for live fan engagement.
Programmable Testing for Programmable Telcos
Andreas Granig, Founder & CEO at Sipfront
Advantages and Challenges of automating real-time communication testing
How real-time communication testing could actually be quite pleasant
Creative ways to use typical server-side applications like kamailio and rtpengine as test clients
The revival of sipp, and how you create test scenarios 20 years after its invention
"Just show me the curl command"
Open Source Telecom Software Survey 2022 Results.
Alan Quayle, independent
Results from survey undertaken over the summer 2022
Accelerators. For example, Subspace (now closed down), AWS Global Accelerator, etc.
SMS versus IP for A2P messaging
STIR/SHAKEN
Device Lifecycle Management
vCon
DDoS
Security
Expectations on investment 2022-2024
Expectations on winners and losers 2022-2024
Popular open source software
Beyond "simply meeting" in a connected world: research and case studies.
Luca Pradovera, Lead Solutions Architect, SignalWire.
Slides and Video
SECURITY AND PROTECTION
DDoS Workshop
Private session facilitated by Sandro Gauci and Alan Quayle.
Distinguish between volumetric and application-level DoS
Why volumetric/bandwidth saturation is so effective
Application-level DoS, appreciate the complexity of the topic
Round Robin share on detection, resolution, economics, long term challenges
Consensus recommendations
How to bring down your own RTC platform. Running DDoS simulations on your own.
Sandro Gauci, CEO / Senior Penetration Tester / Chief mischief officer at Enable Security
Why would you want to do such a thing?
Preparing for destruction
Running the tests – best practices
What happens after the fact
Moving forward towards more robust RTC
Playing at the intersection of CPaaS and Digital Identity
Kola Layokun, Sr Director of Product Management & Head of CPaaS Engagement
Will cover in a later TADSummit revisited session
Leveraging CPaaS for Fraud Prevention – What is IRSF and how to detect and prevent it.
Defending against erroneous Messaging costs
Engagement – Leveraging CPaaS to create value in Digital Identity
Supercharging CPaaS Growth & Margins with Identity and Authentication
Aditya Khurjekar, GM Prove Protocol
Mobile networks were designed for communication, yet commerce is driving most of the demand for mobile connectivity today

The growth segments in today's digital economy benefit from CPaaS APIs for Identity verification, authentication, proofs & claims

Commerce-enabling CPaaS APIs rely on the intrinsic security of mobile network and devices

Deterministic (rather than probabilistic) authentication drastically reduces fraud, hence increases margins

The secure element in mobile devices has been under-utilized by carriers

FIDO standard presents a horizontal application opportunity for hardware based (deterministic) authentication

Authenticated ID verification is key to secure yet seamless digital onboarding, leading to financial inclusion & consumer protection

The needs of the new crypto-based (web3) economy can also be satisfied with smart CPaaS offerings that preserve anonymity/pseudonymity

The imminent ubiquity of eSIMs is timely to fight fraud in the increasingly sophisticated digital & crypto-enabled economy

It's time for a purpose-built global payments network!
What Everyone Needs to Know about Protecting the CPaaS Ecosystem from Unlawful Robocalls.
Gerry Christensen, VP YouMail.
The Unwanted Robocall Problem

STIR/SHAKEN Fixes Some, but Not All, Spoofing
Leased DIDs are Challenge for the Ecosystem

Scenarios and Solutions for CPaaS Providers

Do your Customers Use Your DIDs? Are you Monitoring Usage/Behavior?
Do your Customers Bring their Own DIDs? Are you Investigating Reputation as Part of KYC?

About YouMail Protective Services
YouMail PS Solutions for CPaaS

YouMail Score
YouMail Watch
IOT
eSIM Reality.
Fredric Liljeström, Co-founder and CEO, 10T Tech
Slides and Video
What is eSIM and what it is not
Current eSIM adoption
Challenges to eSIM adoption
Technical and Operational challenges
There is a very bright future!
How a Multi-IMSI architecture makes global cellular IoT deployments manageable
Tobias Goebel, Principal Product Marketing Manager, IoT, Twilio
Fragmented landscape of IoT connectivity
Challenges of cross-border cellular connectivity
Pros and cons of the different SIM deployment architectures that exist today
How Multi-IMSI SIM profiles on eSIMs simplify interregional and international deployments
What makes a cellular IoT API great?
Tobias Goebel, Principal Product Marketing Manager, IoT, Twilio
Why IoT SIMs need an API in the first place
The core functions needed in a cellular IoT API: SIM activation and deactivation, SIM status queries, Network access configuration, Pulling billing information and usage records, Troubleshooting, Device reachability
What matters in a good API (any API)
10 tips and tricks for how to find a good IoT SIM with a strong API
eSIM as Root of Trust for IoT security
João Casal, Head of R&D at Truphone
ARCADIAN-IoT: Research with eSIM as key element of a novel IoT security framework
SIM: Proven secure element
Leveraging cellular network authentication for zero-touch authentication of IoT devices in third-party services
The eSIM ecosystem role in new security mechanisms for IoT
IoT connectivity and IoT security: 2 faces of the same coin
INVESTORS
M&A in Communications Technology
Mark White, Tech M&A, Investor, Founder, Board Member, Startup Mentor, SVP Corum Group.
It's an exciting time for the communications technology sector: innovation, adoption, and growth abound. But if you're building a great communications technology company, where are you headed? Who is buying communications technology companies, and why? How can founders and executives best prepare their company for a successful M&A outcome?
In this presentation, Corum Group SVP Mark White (well-known to the TADS Community as the founder of Australian mobile location company Locatrix Communications) will present an overview of transaction activity in the communications technology sector – who is buying, and why – as well as tips and insights to help you prepare for a successful M&A outcome.